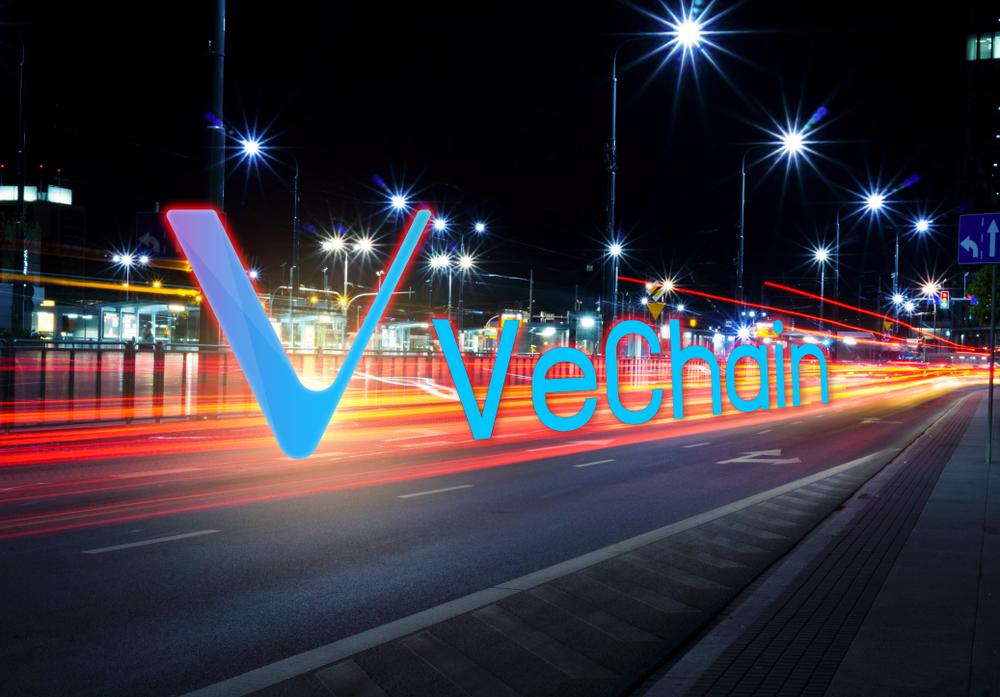 Source: Akarat Phasura – Shutterstock
VeChain plans to increase its team members in Europe in the near future.

A legal jurisdiction process with the government of San Marino is ongoing to make VeChain European-based.
---
Popular public blockchain, VeChain, has disclosed plans to expand its team in Europe by onboarding more employees. To actualize the expansion vision, the economic problem-solving ecosystem is set to recruit over 100 new developers to work in its new branch in Europe. VeChain declares it is "pushing out new tools, technologies, developer libraries, and so on." According to a news platform, VeChain has opened new facilities in Europe and seeks more talent for a smooth operation.
"We've opened a new technology center in Ireland and are hiring 100+ devs at the moment," VeChain said.
VeChain has two new facilities in Europe, and these facilities are actively hiring and building its team. The company has yet to release any full details of its European plans. However, the team is processing a legal jurisdiction with the government of San Marino to make the platform a registered brand in Europe.
Fingers are crossed if the VET is set for a trajectory following the latest expansion. At press time, the token trades at $0.02302.
Why is VeChain increasing its team in Europe?
Basically, VeChain is working on having more employees due to its establishment of new offices. To maximize the productivity of the newly opened branch, the company looks forward to employing the services of several developers. Additionally, the California-based company is actively expanding its coverage across the globe.
Notably, the public blockchain has confirmed the news with its reactions on Twitter. A Twitter user shared the company's intention to employ 100 developers, tagging the foundation's official handle. Interestingly, the foundation retweeted the user's tweet, which indicated the authenticity of the information. The team is extremely excited and optimistic about its future.
We've also opened a new Technology Centre in Ireland, as well as a new HQ in San Marino, Europe. Soon, we'll be Europe-based, in a legal jurisdiction we are helping build alongside the SM gov.

Our fundamentals, capabilities & prestige continue to grow. $VET #VeChain #Blockchain https://t.co/MFs0cKNl9D

— VeChain Foundation (@vechainofficial) October 11, 2022
VeChain, in collaboration with Binance MENA, held a joint AMA on October 11th at 16:00 UTC.  The CEO of VeChain, Sunny Lu, gave a few hints about some plans for the platform in addition to the Europe expansion. It appears the public blockchain has long-term plans for its European operations. After hinting at a coming headquarters in San Marino, VeChain said the new headquarters would be legally based in Europe to serve and complement its long-term plans. 
Currently, the company is working with a new partner to define and write a new white paper together. Reports show that the duo plans to release the white paper by Q1 of 2023. The writing process is an upgraded strategy of VeChain to Go Sustainability. 
Last month's report shows the blockchain platform has $535 million in $BTC, $ETH, $VET, and stablecoin reserves. VeChain is actively expanding its partnership and signed multiple partnerships last year. Recently, the foundation added the UCO network and TruTrace as partners in its upcoming blockchain projects. In VeChain's partnership with TruTrace, the strategic integration will apply blockchain technology to product provenance and stability.