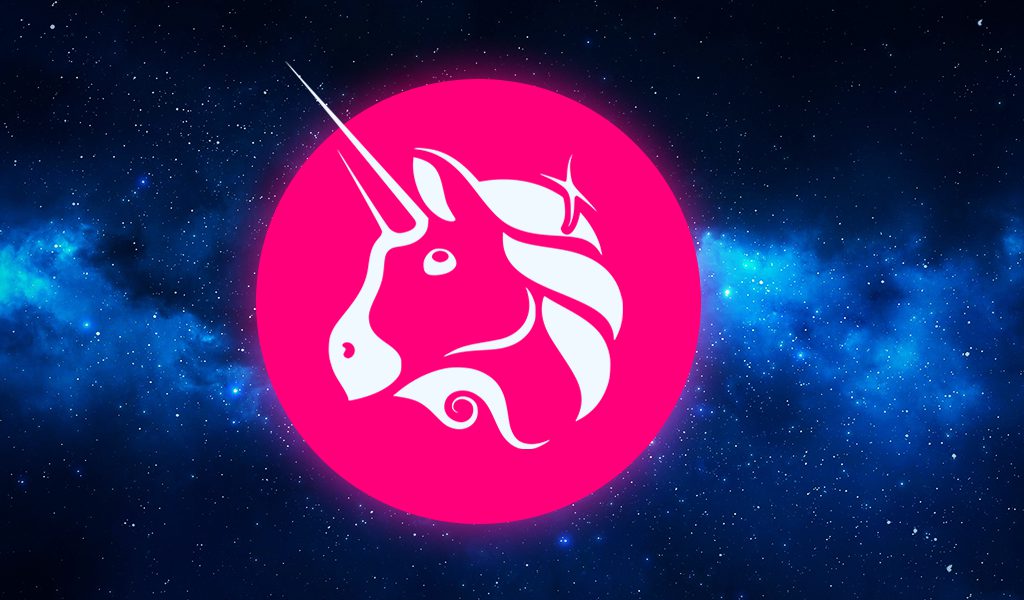 Almost the entire crypto market was trading in the green on Tuesday, thanks to Bitcoin climbing back above the psychological $20k mark. The cumulative value of all cryptos stood above $970 billion at press time, roughly 4% higher when compared to yesterday.
Overall, there were only 5 tokens that managed to fetch their investors with double-digit gains on the daily chart. Tokens from the Terra ecosystem have been quite volatile of late. Their prices have mostly been moving in tandem with Do-Kwon-related announcements, and resultantly, they occupied the first two spots.
Leaving aside Terra Classic and Terra, Uniswap stood at #3 on the top gainers' list. After noting a roughly 15% incline, the apex DeFi token was priced at $6.55 at press time.
Despite the said price rise, the net flows on exchanges remain to be positive, indicating that users have likely been sending their tokens to exchanges. The 24-hour reading of this metric stood at 214k UNI, suggesting that the of-late growth has not necessarily been driven by bulls.
In fact, even on the weekly and monthly, the net-flow number stood positive at 456k and 140k.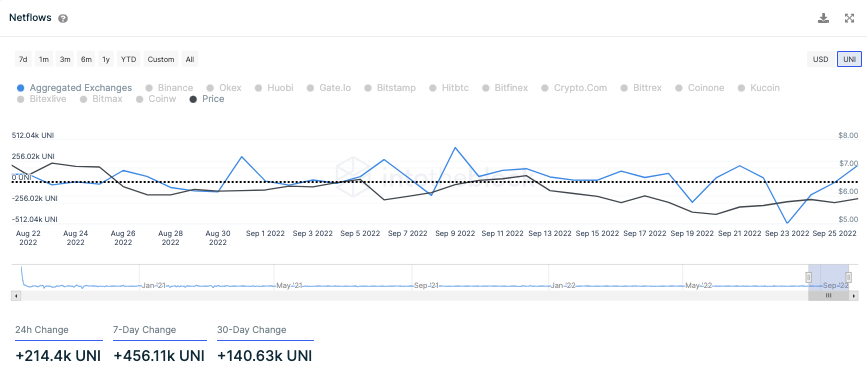 Even on the address front, a deflation was noted. Over the past week, the new addresses have dropped by 41% on the Uniswap network. The number of active addresses has also dropped by almost 19% in the same timeframe.
Simply put, an address is active when it becomes a direct participant in a successful transaction. And new addresses, as such, gauge the number of fresh entrants into the ecosystem. Conventionally, the higher both the numbers, the better, for they hint towards refining participation by traders/investors.
Effectively, both the afore-highlighted trends ain't encouraging and it might rain on Uniswap's parade going forward.
The Broader DeFi landscape
Other top DeFi tokens like Aave, PancakeSwap, and Synthetix, Yearn Finance all gained roughly 4%-6% each on the daily. However, there were other tokens—like Compound [down by 1.68%]—that were trading in red as well.
On the fundamental side, nevertheless, brakes have already been applied. Per data from crypto market data aggregation and analytics platform CryptoRank, the cumulative DeFi TVL has fallen below the $100 billion mark. Post noting a 10% decline over the past 30 days, the number stands around $96 billion at the moment.