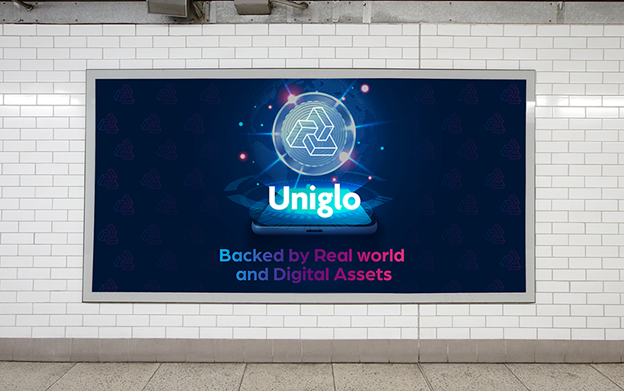 Uniglo (GO) is a new DeFi token that offers long-term investors the ability to gain exposure to a massively diversified portfolio of digital assets just by buying and holding GLO tokens.
The project launches on October 18th and GLO will be available for trade on the decentralized Uniswap (UNI) exchange. It's also looking likely that GLO will be available on Binance, the world's largest centralized exchange.
But what is Uniglo and why would you want to buy and hold GLO?
Uniglo (GLO) — diversified investing made simple
Similar in concept to an ETF (exchange-traded fund), buying GLO gives holders exposure to a basket of assets. This is a great thing for investors who understand the need for diversification but who don't have the time and knowledge necessary to put together a varied portfolio of their own.
Because just about any assets can be tokenized, Uniglo makes it possible to build the kind of portfolio that would be impossible to attain on a stock exchange or even on a crypto exchange like Uniswap or Binance. For example, stocks, gold, real estate, diamonds, fine art, antiquities, and even fine wines are being tokenized. In the future, just about everything will be tokenized. Many of these items are not usually available to individual investors.
Uniglo is a DAO — a decentralized autonomous organization. This means the project isn't run by a corporation but rather by the community of GLO holders who get to vote on which assets are worthy of investment. They can also vote on when to take profits or reallocate funds as well as to buy GLO off exchanges and burn them if the price is right.
Where does the money come from for these investments? When you join the Uniglo community (buy GLO), you automatically donate 10% of your stack to the community wallet. The same goes when you sell. Half of these funds go into a treasury that's used for investing. The other half is used to upkeep the platform and market to new members in order to grow the community.
The Uniglo tokenomic scheme greatly favors early investors, especially ICO investors. It assures that the treasury is constantly growing and the circulating supply of GLO is constantly shrinking. Even in the worst of times when selling pressure is at its maximum, money continues to flow into the treasury. In fact, the more volatile the markets become, the faster the treasure chest gets filled up
Uniglo will be launching in just a few weeks. If the presale hasn't sold out yet, you can get GLO tokens at a discount and avoid the 10% tax by visiting the Uniglo.io website. However, we do expect it to sell out, so do not hesitate or you could miss out on this hot ICO.
Learn more here:
Join Presale: https://presale.uniglo.io/register
Website: https://uniglo.io
Telegram: https://t.me/GloFoundation
Discord: https://discord.gg/a38KRnjQvW
Twitter: https://twitter.com/GloFoundation1
Disclaimer: This is a paid release. The statements, views and opinions expressed in this column are solely those of the content provider and do not necessarily represent those of Bitcoinist. Bitcoinist does not guarantee the accuracy or timeliness of information available in such content. Do your research and invest at your own risk.