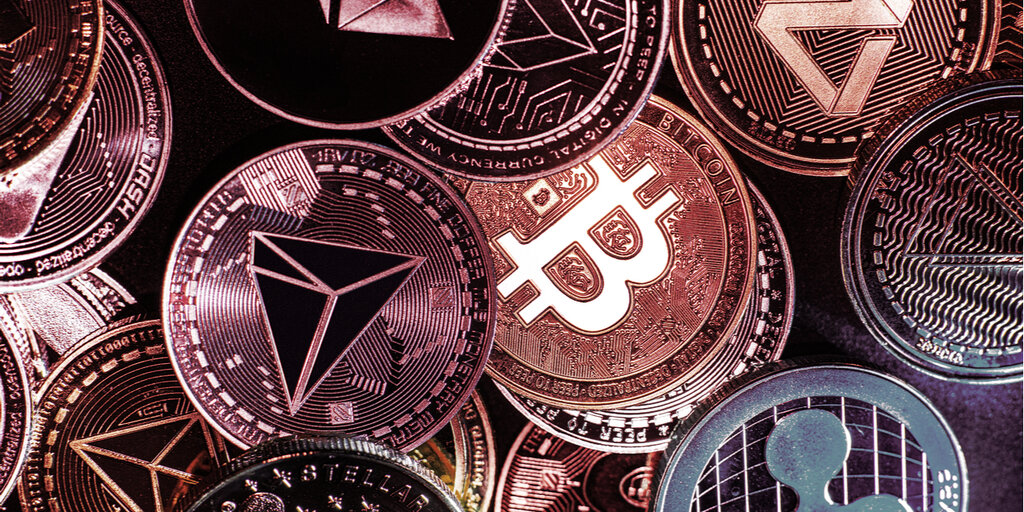 Considering the carnage in U.S. stocks on Friday, perhaps crypto investors should feel lucky to escape the week with Bitcoin and Ethereum basically flat.
It was the second consecutive week of flat crypto prices. Bitcoin rose just 1.2% over the past seven days, while Ethereum inched up 0.3%, according to CoinMarketCap. 
Bitcoin in particular had a volatile week. On Monday, research by Kaiko found that the correlation between Bitcoin and gold has reached a 12-month high—and investors are fleeing both. 
Not even a short-lived and bullish "Uptober" Twitter meme could keep the price of the world's favorite cryptocurrency buoyed above $20,000. Bitcoin currently trades at around $19,500. 
Ethereum also failed to find a new support level and trundled along in the $1,300 price range all week. It currently trades for $1,328. 
U.S. markets dipped on Friday after the publication of the U.S. Labor Department's September job report. Although job growth slowed over the last month, the U.S. added 263,000 new jobs and the unemployment rate ticked down. Many took it as a sign that the Federal Reserve will continue cautiously tightening the nation's purse strings—the Fed announced interest rate hikes of 0.75% three times so far this year. 
Beyond Bitcoin and Ethereum, the rest of the crypto markets were also fairly flat. No leading cryptocurrency fell more into either the red or the green this week, except Ripple's XRP, which is up 10% on buzz about Ripple's inexorable legal battle with the SEC.
Dispatches from Washington and Brussels 
On Monday, Kim Kardashian was fined $1.26 million after failing to disclose that she was paid $250,000 to publish an Instagram post shilling a token called EthereumMax. The news predictably captured the interest of broad mainstream media that normally doesn't touch crypto.
SEC Chair Gary Gensler said on Monday that Kardashian ran afoul of SEC regulations as the hashtag she used to alert her followers that the promo was paid for did not clarify "the amount she was paid and the nature of it." Gensler has long implied that the only cryptocurrency he believes doesn't fall under the securities regulator's purview is Bitcoin. 
On Tuesday, the Financial Stability Oversight Council released a 124-page report on digital assets in response to President Joe Biden's crypto executive order back in March. The report says that digital assets may pose a risk (but don't yet) to U.S. financial stability if the industry were to scale and integrate without "appropriate regulation."
Finally, after two years of wrangling, European legislators agreed on the wording of landmark crypto legislation that could pave the way for a Europe-wide regulatory approach. The full legal text of the Markets in Crypto Assets Regulation (MiCA) was approved at a meeting of EU ambassadors on Wednesday, according to a letter from committee chair Edita Hrdá.
Celsius in hotter water
The ongoing case of crypto lender Celsius is one of the biggest bankruptcies of the industry's ongoing liquidity crisis. Celsius was one of several companies that became insolvent after Terra's collapse back in May, when the ecosystem's dollar-pegged UST stablecoin lost its peg. 
On Monday, the Financial Times reported that in May, Celsius's former CEO Alex Mashinsky—who resigned last month—allegedly withdrew $10 million in crypto from his own account weeks before the lender filed for Chapter 11 bankruptcy.
The same day, a timeline for the auction of Celsius's assets was made public in a filing from the U.S. Bankruptcy Court for the Southern District of New York. The deadline for bidding is October 17, and if necessary, an auction will be held on October 20, 2022. No bidders have been confirmed yet, but it was widely reported in late September that Sam Bankman-Fried, CEO of FTX, was considering it.
On Tuesday, Celsius co-founder Daniel Leon resigned from his role as Chief Strategy Officer after more than five years with the company. 
Celsius's hectic week wrapped up on Friday, when the company inexplicably leaked thousands of customer names and transactions in a 14,500 page court filing. The compromising document has since been taken down, though no explanation for its leak has been given. 
Stay on top of crypto news, get daily updates in your inbox.