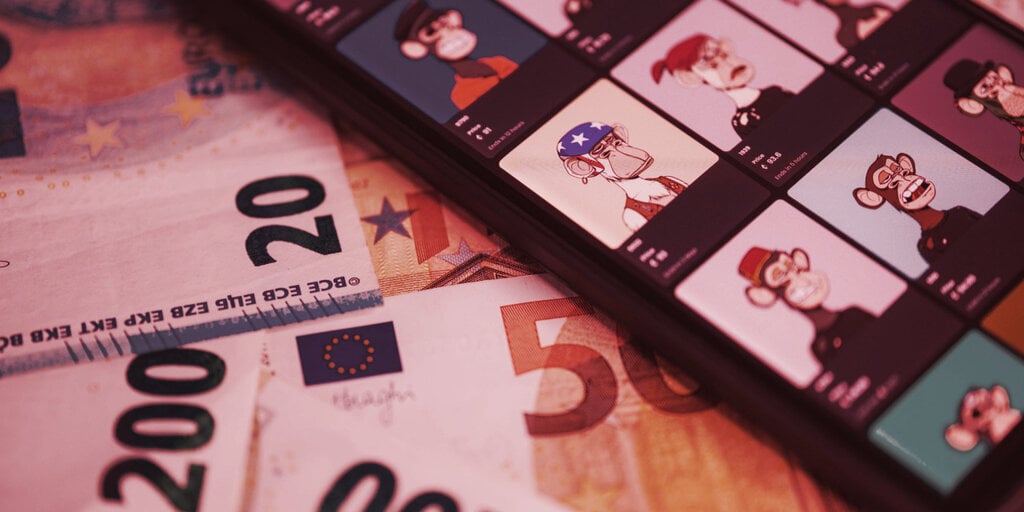 Five people have been charged in France on allegations that they fraudulently acquired $2.5 million worth of non-fungible tokens (NFTs), mainly targeting Bored Ape Yacht Club (BAYC) and Mutant Ape Yacht Club (MAYC) owners.
The prosecution alleged that the suspects used a phishing operation to acquire the assets, luring victims via a fake website that promised to animate their NFTs, according to reporting by the Agence France Presse (AFP) posted by Barrons. 
The charges levied against the suspects, all of whom aged between 30 and 24, include "include fraud committed as part of a criminal gang, concealing fraud and criminal association."
The suspects, who conducted the scheme between late 2021 and early 2022, were based in Paris and the French cities of Caen and Tours.
Two of these subjects, who were said to have been the ringleaders, have been held in pre-trial detention, according to AFP's reporting.
A parent of one of the accused was also arrested, but they have now been released without charge. 
Deputy chief of the French cybercrime unit OCLCTIC Christophe Durand said the investigation had initially been triggered following a grassroots investigation from popular Twitter user "ZachXBT."
ZachXBT describes himself as an "on-chain sleuth" and a "rug pull survivor turned 2D detective" and has built a reputation for investigating instances of crypto and NFT fraud for his audience of more than 300,000 followers. 
In a blog post detailing his investigation, ZachXBT described how the Twitter user "Dilly Dilly" had his BAYC NFT stolen after he clicked on a link shared by "a verified member of the BAYC Discord" and he approved a transaction on a website that "he was lead to believe would produce an animated version" of his NFT.
He alleged the accused then used the now-sanctioned Tornado Cash protocol to try and cover their tracks, after first selling the stolen tokens on NFT marketplace OpenSea.
NFT fraud on the rise
Despite overall digital asset values being far off their historical peaks, NFT fraud seems to be booming.
Over $100 million worth of NFTs were stolen between July 2021 and July 2022 according to a report by blockchain analytics firm Elliptic.
The news comes at a time when the business practices of the company behind the Bored Ape collection, Yuga Labs, are under investigation.
Though the company has not yet been accused of any wrongdoing officially, the Securities and Exchange Commission (SEC) is currently investigating the start up, if the unnamed sources reported by Bloomberg are to be believed.
The report claims that the watchdog is looking into whether the company violated any federal laws by issuing NFTs that act similarly to stocks.
The SEC is also reportedly looking into how YugaLab's Ethereum-based ApeCoin is distributed.
Stay on top of crypto news, get daily updates in your inbox.