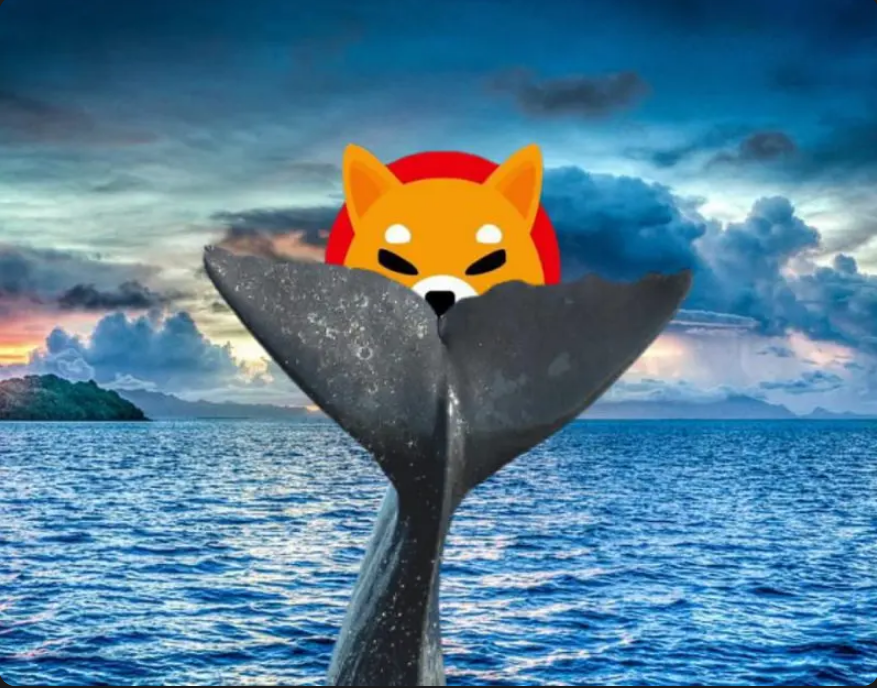 Shiba Inu is making all the right kinds of noise these days. It is becoming the darling of the whales.
Even though the project's game, Shiba Eternity, was released 5 days ago, SHIB has been falling behind.
The value of Shiba Inu was reported to have fallen thanks to the game, and its practical applications were highlighted. Yesterday, a total of 34 transactions accounted for the destruction of 108,611,459 coins.
However, this hasn't stopped whales from stocking up on SHIB. WhaleStats, a service that keeps tabs on extremely large cryptocurrency transactions, reports that the average Shiba Inu holdings and the number of active addresses have increased recently.
As of this writing, ETH whales have snagged a combined $126,157,505 in Shiba Inu, according to WhaleStats.
Image: BeChewy
And based on data by Coingecko, SHIB is trading at $0.00001030, down 7.8 percent in the last seven days.
Despite this, SHIB's price hasn't made any significant gains in the past three days. According to CryptoQuant, SHIB has had a poor track record, with a loss of 10.76% over a seven-day time period and a loss of 5.34% over a 24-hour time scale.
Will SHIB Benefit From Recent Whale Activity?
Following the success of its video game, the Shiba Inu ecosystem has become a topic of conversation. A whale wallet received almost 1.7 trillion SHIB tokens before the general release of Shiba Eternity. The price of SHIB, meanwhile, has fallen by a stunning 15.38% in that time.
This is indicative of the entire market's concern, which did not view the whale purchases as a potential shift in investor mood.
Additionally, the fear and greed indication suggests a negative posture. As of this writing, the currency is attempting to close at $0.00001029 on the green.
Nonetheless, a green ending day or hour may not be sufficient for the token if anxiety enters the broader financial market.
Shiba Inu: Correlation Is Clear And Strong
Strong link exists between bitcoin and the stock market. At the time of writing, the correlation between BTC and the S&P 500 was 0.60, indicating that the cryptocurrency market is vulnerable to the US Federal Reserve's policy.
This week, Fed Vice Chair Lael Brainard and Chicago Fed chief Charles Evans will appear on separate events to outline the central bank's planned course of action.
A hardening of the bank's already aggressive posture would have a negative impact on the larger financial market, which would inevitably weigh on the cryptocurrency market.
In light of these circumstances, SHIB is seen to continue having a tough time in the coming weeks as the crypto winter persists.
SHIB market cap at $5.6 billion | Featured image from Watcher Guru, Chart: TradingView.com