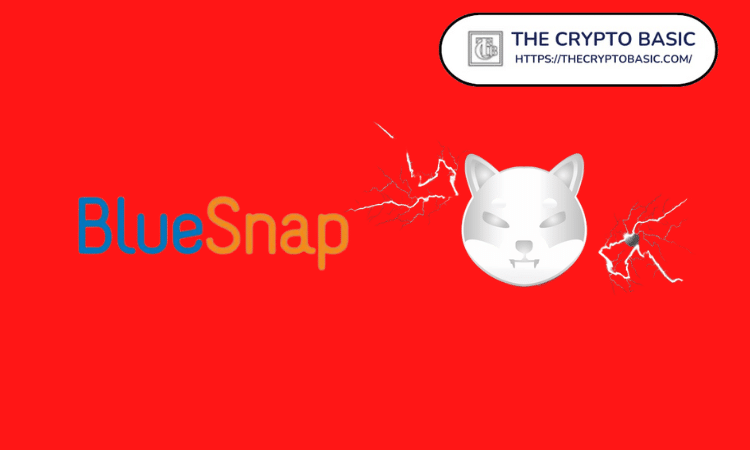 Businesses can now accept SHIB as an alternative payment method.
Leading cryptocurrency payment provider BitPay has partnered with BlueSnap, a payment orchestration platform for B2B and B2C businesses.
Under the partnership, businesses across the globe will be allowed to accept the second-biggest canine-themed cryptocurrency Shiba Inu (SHIB). According to an announcement today, the rationale behind the initiative is to help these businesses increase their revenues while mitigating costs.
Backed by world-class equity private investors, BlueSnap is focused on helping businesses accept payments to increase sales and reduce their operating costs. The company's payment solution cuts across different sales channels, including subscriptions, mobile sales, and marketplaces. Businesses looking for embedded payments can use the BlueSnap white-labeled payments solution. Integrating the BlueSnap payment solution will enable businesses to sell their goods across 200 regions with access to local card acquisition in 47 countries and over 100 fiat currencies.
Commenting on the development, Merrick Theobald, Vice President of Marketing at BitPay, expressed excitement over the partnership as more businesses worldwide will be able to accept SHIB. 
"As many as 85 percent of major retailers already accept some form of crypto payment, and even small businesses are picking up on the trend… Together, BitPay and BlueSnap will bring this popular payment method to more businesses and consumers globally," Theobald added. 
Aside from Shiba Inu, businesses using the BlueSnap payment solution can also accept other BitPay-supported cryptocurrencies such as Bitcoin (BTC), Ethereum (ETH), Dogecoin (DOGE), as well as five stablecoins.
According to PR: "As a result of this partnership, businesses will be able to accept and get paid out in leading cryptocurrencies, including Bitcoin, Shiba Inu…"
Benefits of Accepting SHIB 
The benefits of accepting Shiba Inu as a means of payment cannot be overemphasized. Businesses that accept Shiba Inu payments enjoy unending benefits such as lower processing costs, access to a new customer base, faster transactions, etc. 
These businesses can choose to hold SHIB after a customer makes payments for goods using the cryptocurrency, or they can leverage BitPay's solution to automatically convert the digital currency to fiat, such as USD, EUR, GBP, NZD, etc. 
Ralph Dangelmaier, CEO of BlueSnap, said: 
"We are excited to partner with BitPay… We look forward to driving further payments innovation through growing technologies like blockchain and cryptocurrency." 
Growing Adoption of Shiba Inu Payments
This is not the first time businesses have accepted Shiba Inu payments. BitPay collaborates with top companies to foster the adoption of SHIB as a payment method.
As reported, European-based airline company Vueling partnered with BitPay earlier this year to accept Shiba Inu as an alternative payment method.
– Advertisement –