Bitcoin price action is slowly but surely trying to move north on price charts as traders try to continue and hold on to the momentum that started on Monday morning. Unfortunately, that winning streak got cut short near the US closing bell on Wednesday, although a fierce recovery in the last minutes erased most of the incurred losses but still did not prove strong enough to turn the red candle into a green one for the day. This nervous price action shows the imbalance in the price action as both buyers and sellers try to preposition for the next leg up in the last quarter of the year, which could turn very bullish, or yet again very bearish.
TRON price shows a tight consolidation that has been ongoing for roughly one and a half years. A breakout from this setup could result in an explosive move south. Although TRX came close to embarking on such a move, buyers seem to have come to the rescue, triggering a U-turn.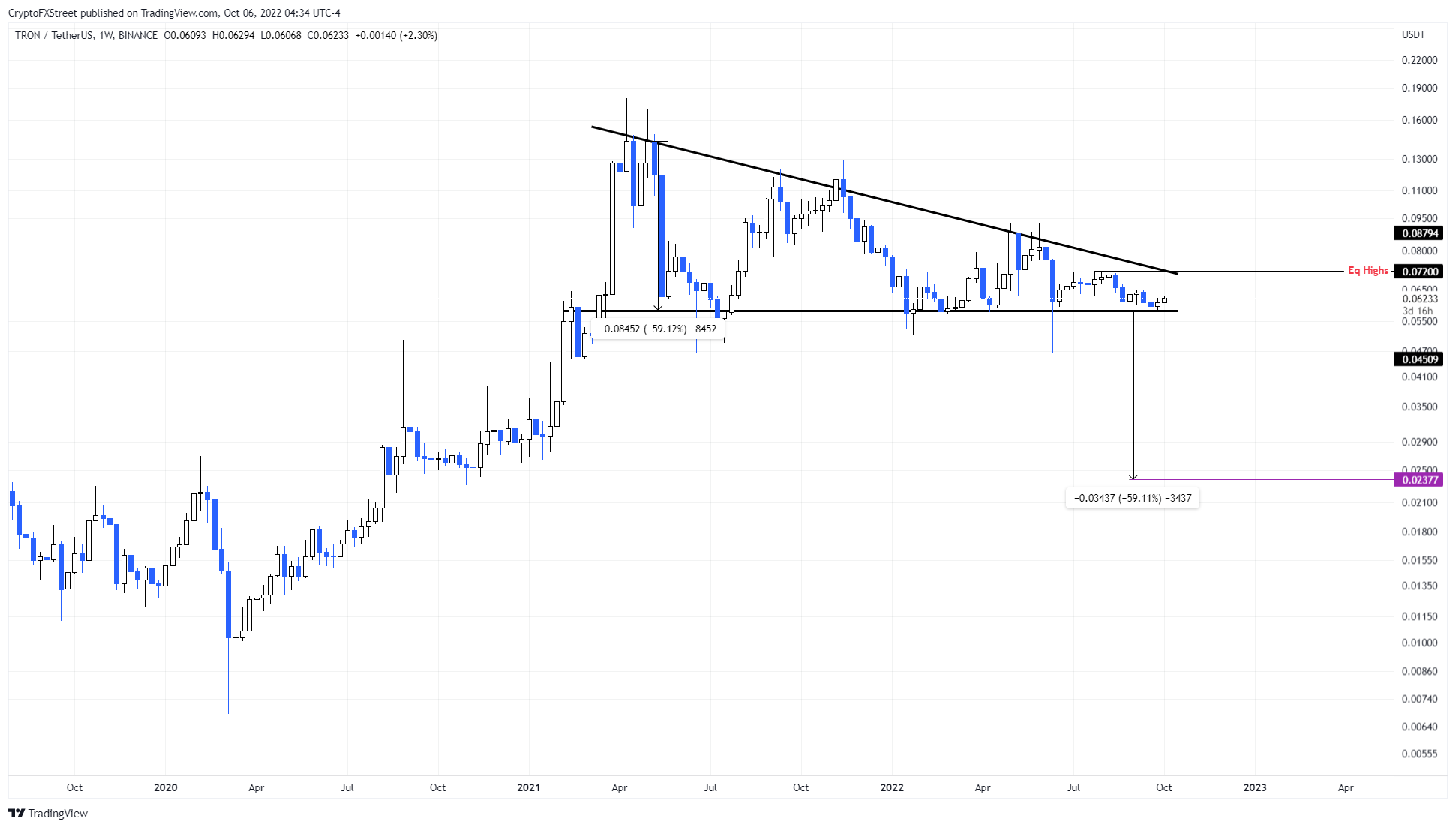 Dogecoin price has been stuck trading between two barriers since August 28. The recent attempt to push through the upper limit indicates that DOGE buyers are ready to push it higher.