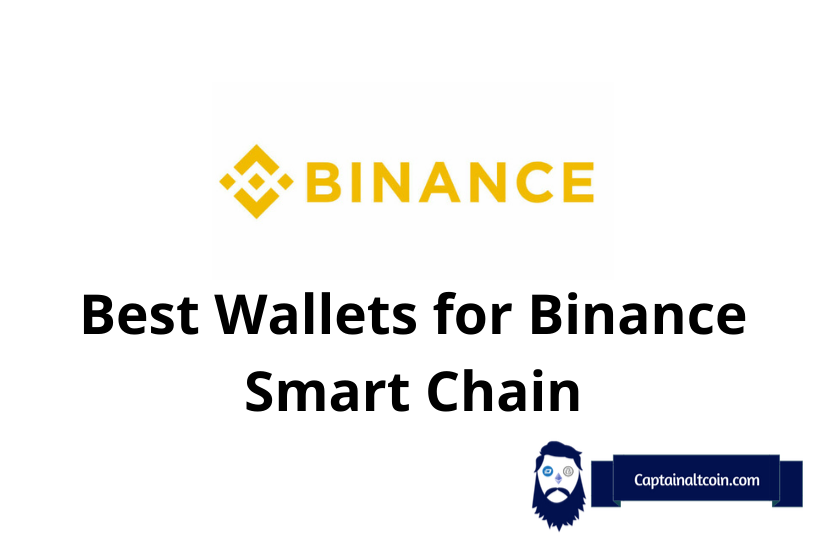 What is Binance Smart Chain?
---
Binance Smart Chain (BSC) is a type of blockchain network that allows other Smart Contracts to be sustained on its ecosystem. Just like how ETH and nowadays more newcomers allow tokens to be issued on their blockchain, BSC can do it too. It has a very high transaction capacity and it is quite fast at the same time.
People liked ETH but the gas costs became as much as $40+ each transaction. During search for a better alternative, BSC became a lot more popular. It created alternatives, like instead of Uniswap we had Pancakeswap. This allowed the BSC ecosystem to grow really big, and took the interest of many projects. Even projects on ETH started to bridge their way into BSC instead to survive.
This is why BNB prices increased a lot as well. What was under $40 became nearly $700. This was proof that people really liked and approved what BSC was doing.
Best wallets for Binance Smart Chain
---
Metamask
---
With over 3 million users actively using it, Metamask is the cream of the crop. It is certainly the most used, and most known wallet out there. They have been operational for nearly 5 years. However their popularity became huge after the 2017 bull run. However they became a Goliath during the 2021 bull run when DeFi world started to get hyped out. With DeFi world MetaMask managed to service both ETH and BSC together.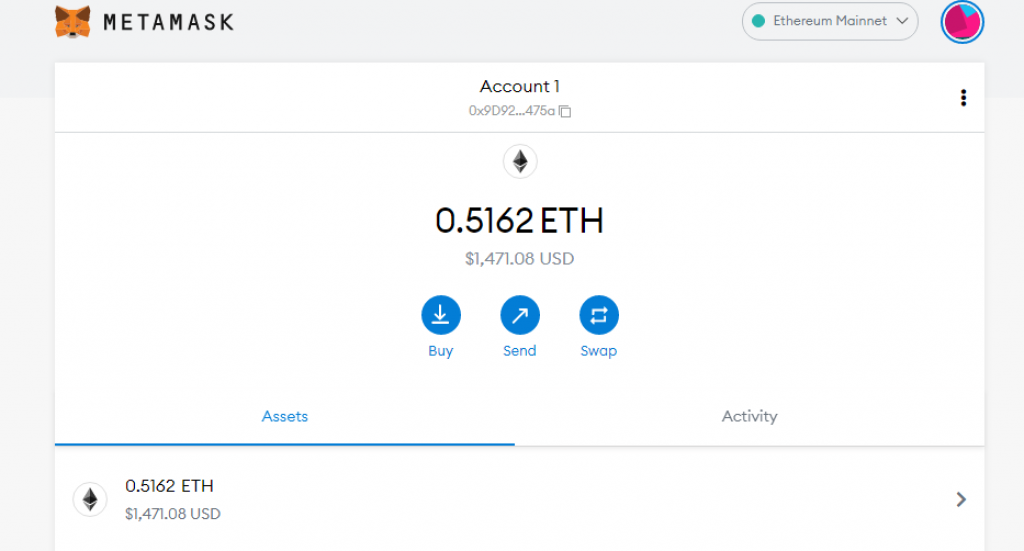 This allowed them to provide service to millions of users simultaneously, hence the big numbers. The only downside they ever had was lack of mobile app for so long, but for the past year they have managed to release and have a great mobile app as well. However, since it is a very well known and used wallet service, attacks towards peoples Metamask wallets became more popular as well. The popularity also made it into a target.
Binance Chain Wallet
---
BCW is the official wallet from Binance. Obviously this makes it the simplest to use for any BSC use you may have. It isn't strictly just BSC either, they do provide wallet service for ETH network as well. You could also connect your Binance account to your Binance Chain Wallet and move money between them with a few clicks. This addition certainly made it a fan favorite for Binance users.
The wallet itself is newer than most other competitors however certainly pulling its weight in the competition as well. If you want to deal in the BSC world and you are a Binance user, it is certainly a very easy to use wallet for your needs. There are still some lags going on during high volatility days, however it is in perfect condition on all the other days without any hiccups.
Trust Wallet
---
Trust wallet is also one of the top wallets as well. It is used by a lot of people in the community. It also had the advantage of being suggested by Binance before they created their own wallet. Which definitely helped them become big. There is really no difference with the other two top ones (Metamask, Binance chain wallet). However Trust Wallet compromise is a common issue.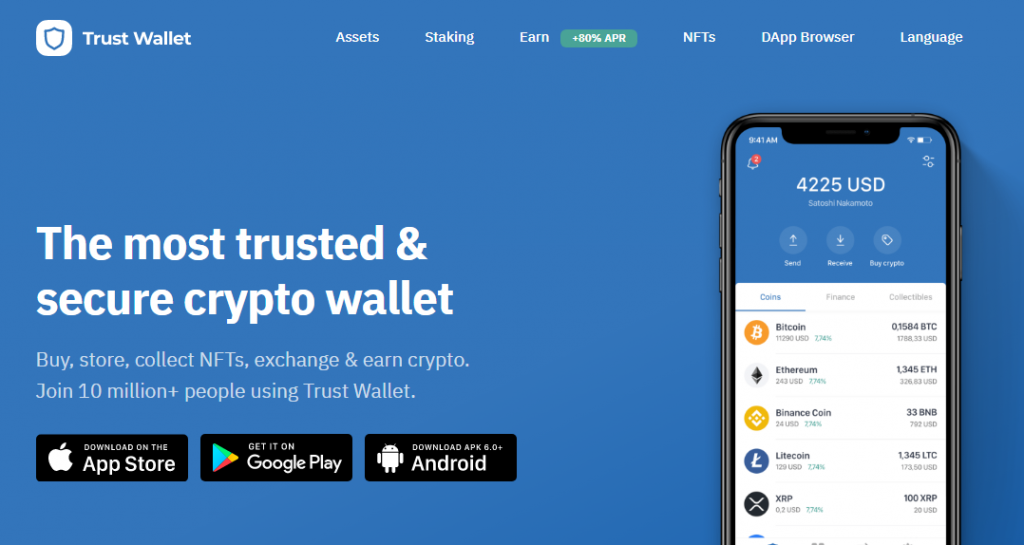 There are too many people online who complained about their wallets being emptied. This is mainly because the recovery seed is vulnerable to malwares and there are too many out in the world trying to get your seeds to login and get it out. So the security is not as good as others. It is also not an open source wallet, which means that we may never know how good or bad it truly is.
However even with both of those, the community already decided that it is trustworthy and there are a lot of people using it daily. Being popular doesn't equal being good, but it certainly gives a reason to check it and see if you like it.
MathWallet
---
MathWallet is one of those wallets that nobody is 100% certain of. On one hand it is legit enough to be suggested by the ETH and Binance and Dot team all at the same time (and even more places). However on the other hand it is not used as popularly as the other options. Which leaves the question "if it is legit and good, why less users?" hanging.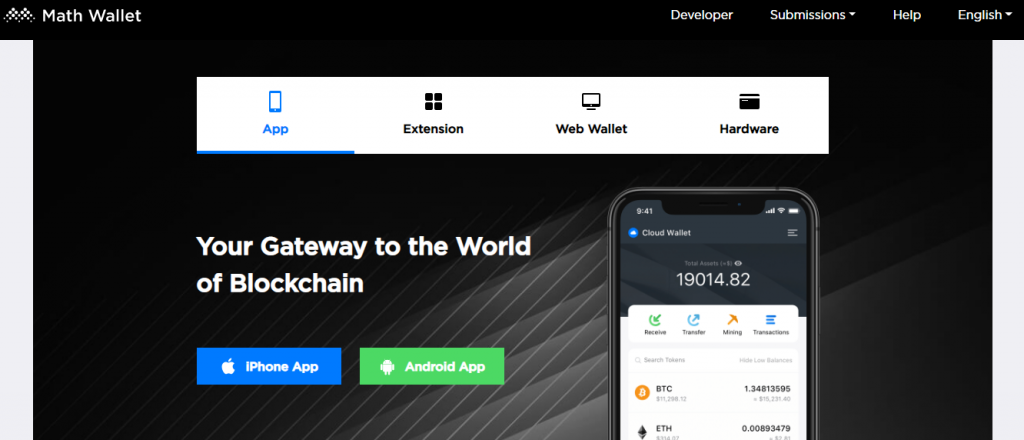 The best answer to it would be lack of marketing and never going viral. However, lack of proper support and central information is also another big problem they have. Usually good wallets have proper FAQ web pages where you can find many problems, and a good amount of staff that would help you solve your problem. Math Wallet lacks in that department. Yet when we look at the whole package, it definitely did deserve more attention than it has now.
Alpha Wallet
---
Alpha is a newer generation of wallet built by web3 developers. It is fast, slick and definitely easy to use. Security is top notch, and definitely built considering the common complaints the wallet world has. The design is very nice, it both looks very well designed but also designed to make it used a lot easier as well. It services many blockchains as well, ETH, BSC, MATIC and so forth.
Since it is not a giant company and it is a newer one, the amount of users is very little. Which means that the sample size we derive the data from is not big enough to decide how worthy it is. Obviously we have checked how well it is and so far haven't faced any problems, yet the more customers start using it, the more data everyone will have about it. Which will make it easier to decide where they stand in the rankings.
Safepal
---
Even though most people know Safepal as a hardware wallet, it also has an app as well. This means you could use a software wallet, connect your hardware wallet and even your Binance account. Safepal is also another wallet supported by Binance itself. Which gives it credibility from the start. However since it is a wallet that is also hardware, the app itself feels it lacks certain features.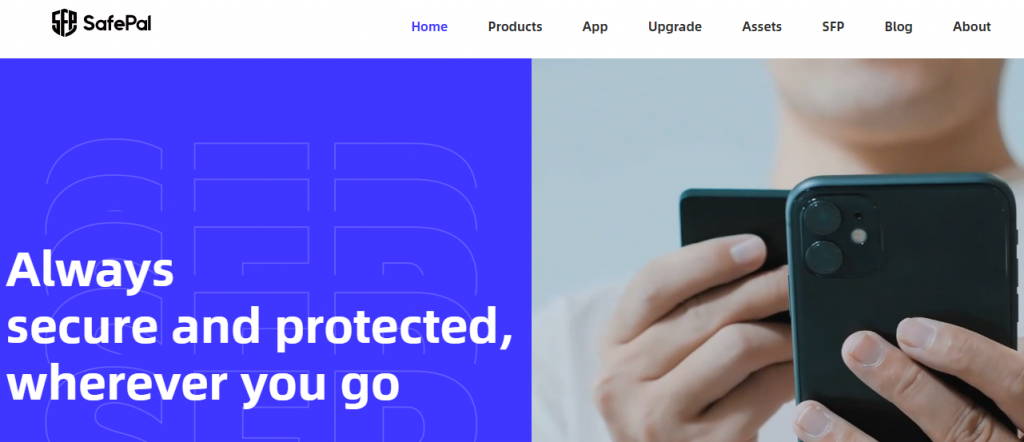 This is why while using the app itself, people do end up buying the hardware one to get the most out of it. If you would like to use a free wallet, and want the full features, and one that connects to Binance, Binance Chain wallet is certainly an easier and better way to go. Not because the safepal app is bad, but because without the hardware, it feels it lacks the full version.
Best Hardware Wallets for Binance Smart Chain
---
SafePal S1 Hardware Wallet
The hardware version on the other hand is a great tool to use. It is both more secure than any other wallet since it is hardware. You could even get your seed phrases engraved on a plate which provides safety from even outside sources. You could move it to a cold wallet outside of the internet connection to protect it at all times, and then to your hot wallet when you want to use it, which is a perfect way to store your coins when you are not using them.
You can connect it directly to Binance and can use it on multiple blockchains. It is simply a higher level version of the safepal app and Binance Chain Wallet. Not only can it do everything they do, but you can also use it on Binance to trade as well, directly from the wallet itself.
You can swap using hardware directly. And it has a very good design as well, small enough to not bother you, but big enough to have a screen for reading what you are doing. All in all, in addition to currently available mobile/web free wallets, SafePal hardware wallet costs $50 but provides much more.
Ellipal
Ellipal Hardware wallet is another good hardware wallet. It is slightly larger than what you might see from other wallets. It is a standard mobile phone size like an iPhone or a Samsung. Which is preferable for some people but too big for some others. It is also fully air gapped which means you can use it without having any other wireless connection and only QR codes.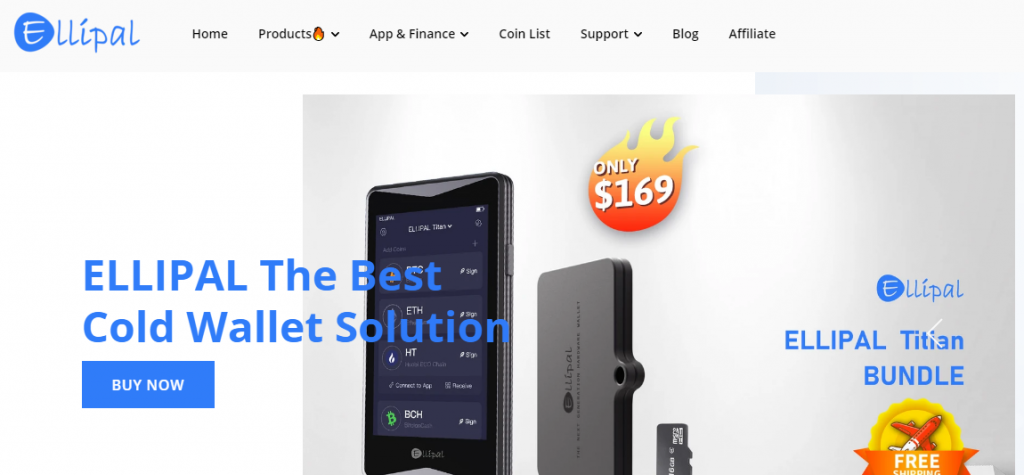 Ledger Nano X
Ledger Nano X is one of the most commonly used hardware wallets in the world, and the most popular one. It has BSC connected as well, and it provides so much more. It has a live swap system already built in which allows easy usage. If you are not interested in just BSC but a hardware wallet that can do it all, then ledger nano X is definitely the one you should get.
By far the best bang for buck wallet out there, and the most popular one for a valid reason. It may not be the best for BSC since it doesn't connect to Binance directly like SafePal does, but if BSC is not the only thing you care about, then Binance connection becomes less important.
Read also:
How to get crypto to Binance Smart Chain
---
If you manage to decide which wallet you want to use, then all we have left is to put money into your wallet. If you are going to use BSC then you may want to start with BNB since you will be required to pay BNB for your fees. Any place that allows you to send money to the BEP20 blockchain could be used for this purpose. For example Binance is the most known exchange out there in the world.
You can use it to send from your Binance account to your wallet. Buy some BNB if you don't have any, go to withdrawal, pick BNB and BEP20 blockchain and simply withdraw to your wallet address. Remember, when you download a wallet, the money is not in that wallet, it is on the blockchain.
You only use the wallet to be able to see and control the address to which you own the seed to. If you ever want to switch, all you have to do is use the same keys to move your address controlling from one wallet to another, you can control the same address from multiple wallets.

CaptainAltcoin's writers and guest post authors may or may not have a vested interest in any of the mentioned projects and businesses. None of the content on CaptainAltcoin is investment advice nor is it a replacement for advice from a certified financial planner. The views expressed in this article are those of the author and do not necessarily reflect the official policy or position of CaptainAltcoin.com