The world of decentralised finance (DeFi) exploded with the introduction of the Ethereum (ETH) blockchain to the cryptocurrency market. Today, different DeFi tokens spring up daily but lack scalability and sustainability. However, others scaled up the ladder by offering more security, unique use cases, and a proof-of-stake (PoS) consensus mechanism.
Established DeFi tokens such as Avalanche (AVAX) and TRON (TRX) have transcended to offer faster, low-cost transactions and reward systems with unique use cases. At the same time, the newcomer Pugglit Inu (PUGT), provides new solutions to popularising meme coins in the crypto market. 
Avalanche (AVAX) 
avalanche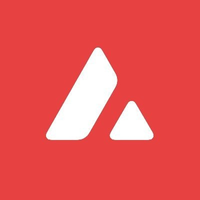 avalanche [email protected] Blockchain Network




Followers : 0 View profile (AVAX) is an open-source, multi-chain smart contract platform for building decentralised applications (dApps). It is one of the major rivals of Ethereum (ETH) as it offers lightning-fast, cheaper, and greener cryptocurrency transactions. 
Its Avalanche blockchain network consists of unique features such as: 
A tri-chain network that aids in performing simultaneous transactions at a faster speed;
A blockchain that supports users in building new, independent blockchains on its network;
An Ethereum-compatible network supporting Ethereum smart contracts and dApps while allowing the transfer of tokens from Ethereum to Avalanche using the Avalanche bridge;
An efficient and secured platform for validating transactions using a proof-of-stake consensus mechanism and the Avalanche consensus protocol.
The Avalanche native token, AVAX, secures the network through staking. It serves as a utility token for transaction fees on the platform and can be traded as a digital currency. 
TRON (TRX) 
TRON (TRX) is an open-source, decentralised blockchain network with the unique purpose of decentralising content creation. Built on the TRON blockchain, it offers a platform for fast transactions, launching dApps, and sharing media content.  
The tron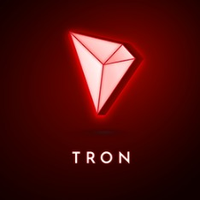 tron Blockchain Network






Followers : 0 View profile network also operates on a proof-of-stake system for validating transactions and rewards content creators by granting them full ownership of their work while viewers pay in TRX, the platform's native token. 
As an alternative to crypto mining, the TRX holders can stake funds to earn rewards while securing the network. TRX token also grants its owners access to certain operating software features and can be traded as a store of value. 
Pugglit Inu (PUGT)
Pugglit Inu (PUGT) is a new cryptocurrency project built on the Binance Smart Chain blockchain and set to establish a new era of meme coins. Though the project is still in its pre-launch phase, it aims to solve many decentralised crypto-related problems, such as efficiency, security, transaction costs, and accessibility. 
As a meme coin, Pugglit Inu seeks to boost the marketability of meme coins by improving customer services and providing advanced trading tools available on popular blockchain.com
blockchain.com Crypto trading and Information




Followers : 0 View profile projects. 
Also, the project plans to utilise some of the funds released from initial token sales to expand into other projects, one of which will be Pet Services – connecting pet shelters to pet adopters.
The Pugglit Inu native token, PUGT, will serve as both a utility and a tradable token. Users will pay for pet services and transaction fees and earn staking rewards in PUGT. It will also become a governance token in a decentralised autonomous organisation (DAO) for holders to contribute to the platform's future upgrades. 
Final Thoughts
DeFi is rapidly growing beyond the limits of one chain bringing in Avalanche (AVAX) to ensure efficient and secured transactions between sub-networks of dApps. TRON (TRX) is a cryptocurrency projected to experience more future growth thanks to its unique use case.
On the other hand, Pugglit Inu is pegged to rival dogecoin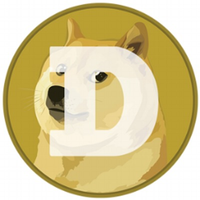 dogecoin Cryptocurrencies




Followers : 0 View profile (DOGE) as a newcomer with novel solutions to increase the popularity of meme coins. To learn more about this new project, use the links below. 
Check out the links below to learn more about Pugglit Inu.
Presale: https://pug.pugglitinu.com 
Website: http://pugglitinu.com/ 
Telegram: https://t.me/PugglitInuOfficial 
Disclaimer: This is a press release post. Coinpedia does not endorse or is responsible for any content, accuracy, quality, advertising, products, or other materials on this page. Readers should do their own research before taking any actions related to the company.
Was this writing helpful?