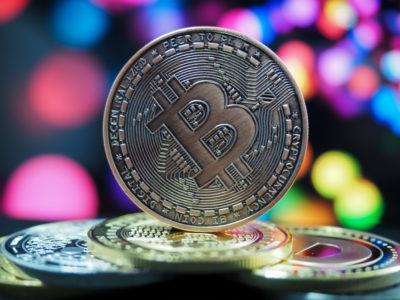 Bitcoin climbed to highs of $51,397 on Dec. 23 for the first time in almost two weeks as positive investor sentiment spread through financial markets ahead of the holidays. Bitcoin rose nearly 6% from lows of $48,032 amid fresh hopes for a Santa rally.
On-chain analytics Santiment speaks on the year-end trend "As traders look for clarity on whether to put in leveraged longs or shorts to end the year, we've seen that the trend has mostly been people betting AGAINST #crypto markets of late. If funding rates show extended short levels, prices typically rise".
This seemed to be the case as Altcoins rose alongside Bitcoin. Near Protocol (NEAR, +20.75%), Internet Computer (ICP, +20.75%), Ravencoin (RVN, +10.09%), The Sandbox (SAND, +17.06%) Dogelon Mars (ELON,+21.30%) were up in the last 24 hours.
SAND is up on the day as The Sandbox team disclosed that consulting firm PwC Hong Kong bought some LAND, virtual real estate represented as a non-fungible token. Though the details around the purchase remain undisclosed, LAND could go for around $10,000 as per data from recent sales.
Dogelon Mars (ELON), a meme dog coin named after Tesla CEO Elon Musk, continues to gain traction in its listings. Huobi and Gemini exchanges listed the meme cryptocurrency earlier today. Spot trading on Huobi will start when there is sufficient deposit volume. ELON is also now available on the Gemini website and mobile app.
Investors Shift Attention to NFTs and DeFi Tokens
DeFi tokens, Uniswap (UNI, +14.80%), Fantom (FTM,+11.20%), AAVE (AAVE, +15.81%), Sushiswap (SUSHI, +16.93%) were significantly up on the day.
Courtesy: Santiment
On-chain analytics Santiment notes that whales' accumulation of SUSHI remains strong.
"Sushiswap gained +10% on Tuesday, and the accumulation pattern of whale addresses has looked strong. Addresses with 100k to 10m $SUSHI have now accumulated 3.4% more of the total supply, a total of 8.34M coins worth approximately $53M"
NFT tokens, Gala (GALA, +14.59%), Enjin Coin (ENJ, +10.55%), Radio Caca (RACA, +37.04%), Oasis Network (ROSE, +15.18%) were also up as investors shifted attention to this category of assets as the year drags to a close.
Here Is What Historical Data Indicate as 2022 Approaches
Remaining barely eight days to the close of the year, investors continue to seek clues on what holds for Bitcoin and the rest of the cryptocurrency market. Bitcoin is down presently by 10.91% for December. For Bitcoin to close in the green for December, Bitcoin will have to rally near $60k. Bitcoin is up 95.35% in 2021 currently, so the chances of it closing the year in profits remain high.
January has historically been a positive month for Bitcoin, recording gains in 7 out of 11 instances since 2011. Averagely, the price of BTC rose by nearly 11.2% in January.
The weekly returns for Bitcoin by year also indicate that the first week of January tends to be the best week of the month for the asset. This suggests that Bitcoin's gains in January may continue from that seen for December.
While January has historically been that of moderate returns for BTC, it tends to be an explosive month for Ethereum (ETH). The average return for Ethereum in January since its inception is 36.8%.
Image Credit: Santiment, Bitcoin Monthy Return, Shutterstock