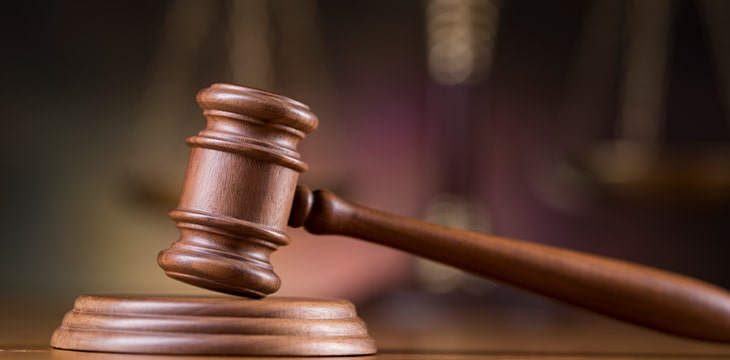 Uniswap Labs, the company behind the Uniswap exchange, along with its founder and backers are culpable for losses that investors have incurred from fraudulent and worthless tokens traded on the platform, according to a proposed class-action lawsuit.
A California resident has sued Uniswap Labs, founder Hayden Adams and the company's backers which includes prominent venture capital firms Andreessen Horowitz, Union Square Ventures, Paradigm and AH Capital Management.
Plaintiff Nessa Risley, individually and on behalf of others similarly situated claims that the defendants engaged in "unlawful promotion, offer, and sale of unregistered securities on that exchange, in the form of crypto' tokens.'"
Uniswap, considered to be one of the largest decentralized exchanges in the world, has no barriers to entry for users and doesn't require verification of a user's identity, nor does it conduct know-your-customer (KYC) checks. This, according to Risley, has led to rampant fraud on the platform.
Uniswap Labs, its founder and backers, are "well aware of the fraud perpetrated on the exchange, but have done nothing to stop these activities, even though they could easily do so," Risley said.
"Instead, Defendants encourage fraudulent conduct by guaranteeing fees on all trades to issuers of tokens on the Exchange. To date, Uniswap has siphoned over $1 billion in fees from its users so that issuers of tokens may continue to profit from their conduct—no matter how fraudulent," according to the lawsuit, filed in the Southern District of New York.
Risley accuses Uniswap of creating a fee structure that allows it to collect fees for issuers on every transaction executed on its trading platform, which has raked in vast profits for its founder and backers. However, it has failed to disclose this fact to its users transparently, which goes against U.S. securities laws according to the lawsuit.
In addition, it has offered hundreds of tokens without registering as a national securities exchange or a broker-dealer. The U.S. Securities and Exchange Commission (SEC) guidelines define most tokens on the platform as investment contracts and, therefore, securities.
Risley singled out tokens offered between April 5, 2021, and April 4, 2022. These include Bezoge Earth, Alphawolf Finance, BoomBaby.io, Rocket Bunny, Matrix Samurai, and Ethereum Max.
Ethereum Max, in particular, shot into the limelight last year. The ERC-20 token employed the services of celebrities, including Floyd Mayweather and Kim Kardashian, for publicity. Its founders made references to the buzzwords of the day in their whitepaper, including NFTs, DeFi, and smart contracts, while remaining conveniently evasive about the project. It ended up being one of the thousands of worthless token projects, landing Kim and Mayweather in legal trouble.
According to Risley, Uniswap is culpable for the losses incurred by investors who purchased these tokens. Had it required the token issuers to register them as the securities laws demand, users would have "received necessary and meaningful disclosures that would have enabled them to reliably assess the representations being made by the Issuers and the riskiness of their investments. Without these disclosures, they were left to fend for themselves."
She claims that founder Adams and the VCs aided and abetted Uniswap's failure to register as an exchange or broker-dealer. Her lawsuit implores the court to declare that Uniswap violated securities laws as well as seeks damages, disgorgement, and interest.
Uniswap Labs has brushed off the lawsuit, saying that it intends to fight the case in court.
"These allegations are meritless and the complaint is riddled with factual inaccuracies. We plan to vigorously defend against this suit," a spokesperson for the company stated.
Meanwhile, New York law firm Kim & Serritella LLP has urged anyone who purchased tokens on Uniswap between April 5, 2021, and April 4, 2022, to be part of the class-action lawsuit.
Watch: Head of Unit, Digital Innovation and Blockchain at DG Connect, European Commission Pēteris Zilgalvis on Bitcoin Association's Blockchain Policy Matters
New to Bitcoin? Check out CoinGeek's Bitcoin for Beginners section, the ultimate resource guide to learn more about Bitcoin—as originally envisioned by Satoshi Nakamoto—and blockchain.