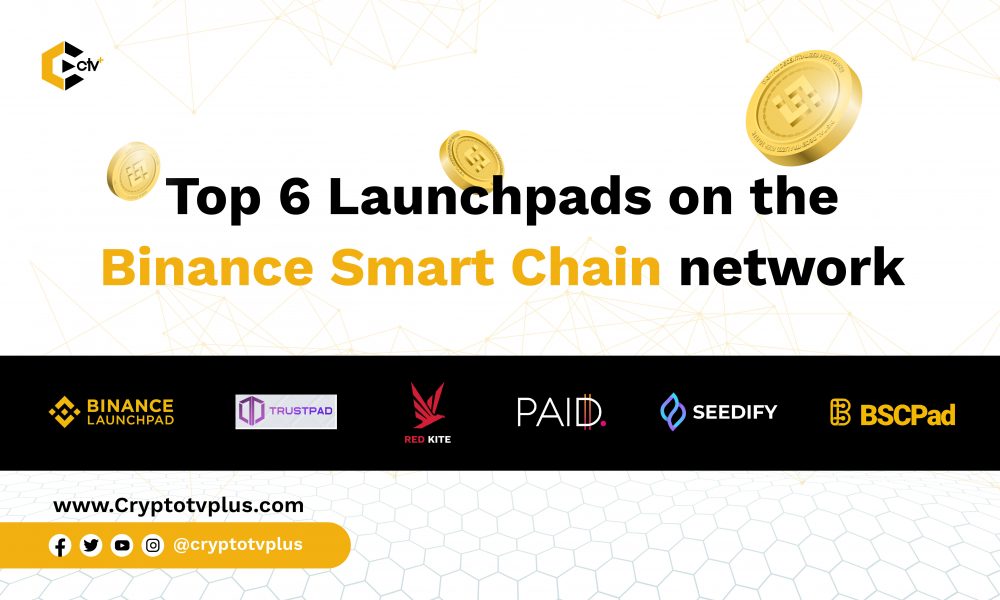 Almost the biggest network and fastest growing in the cryptocurrency ecosystem is the Binance Smart Chain.
This article discusses the top Launchpads on the network. Let's dive in
Binance is the leading cryptocurrency exchange and fastest-growing trading platform based on trading volumes.
Launched in 2017, Binance, as a platform, has not limited itself to just being a cryptocurrency exchange.
|
Binance Launchpad functions as a token launch platform that facilitates early-stage crypto projects to raise funds using IEOs.
Binance Launchpad is known as the first successful example of a crypto launchpad.
With numerous successful projects under its belt, Binance has raised millions of dollars for upcoming and promising projects such as BitTorrent, Injective Protocol, and PancakeSwap.
The BSC Launch Pad is the first decentralized IDO platform for the Binance Smart Chain Network.
BSCPad will empower crypto currency projects with the ability to distribute tokens and raise liquidity.
BSCPad has found a solution to incentivize and reward all token stakers in a way that is inclusive and with a low barrier to entry.
The fundamental flaws of existing launchpads is that acquiring enough tokens to participate in the ecosystem is prohibitive, and even if you do stake the tokens, you are not guaranteed an allocation spot.
They are based on a first come first serve basis where automated bots can fill the whitelist spots in a matter of seconds.
BSCPad is creating fair decentralized launches, you can choose between a lottery tier or a guaranteed allocation tier and if you win the lottery you get a guaranteed allocation to participate in our two-round IDO system.
TrustPad is a decentralized multi-chain fundraising platform that allows organizations to raise funds while assuring early-stage investors that their funds will be safe.
It is yet another one-of-a-kind launchpad platform based on Binance's blockchain.
Certik Skynet, Ethereum, MetaMask, Solana, Trust Wallet, and WalletConnect are also supported.
The purpose is to provide users with a fully integrated limit order experience by removing the friction associated with the current platforms.
Users can execute to earn, resulting in a long-term ecosystem where new traders can learn more about the operations that underpin transactions.
TrustPad works with Mid-Size businesses, Small businesses, enterprises, and Free Users.
TrustPad's current market price in November 2021 is $0.527874, with a 24-hour trading volume of $1,572,450.
Within the last 24 hours, the profit margin of TPAD has increased by 9.0%.
It has a supply of 100 million TPAD coins and a circulatory supply of 0 TPAD coins.
Read also;
GameFi: 3 Buzzing Play to Earn Games on Fantom Network

Traditional Football Games: What aspects of the Game will become GameFi?

Fantom annouces 370m FTM token to drive adoption

How Various Blockchain Networks are building their Ecosystem with Growth Funds 

Harmonys $300m ecosystem development

 
There are many kinds of launchpads available in the market that can help new crypto projects to have appropriate launches.
Red Kite is one of the recent entrants in the launchpad and IDO market.
It is showing good results and is also helping new crypto projects to have the launch they want.
Red Kite is helping investors participate in the transparent token sale for the new crypto projects.
The most basic reason why new crypto projects usually fail to raise a good capital amount is due to the poor marketing techniques they use.
Fear of scams is also a reason which is responsible too.
Red Kite has built good connections with influencers and marketing partners leading new crypto projects with good capital funding.
The projects present on Red Kite go through rigorous scanning to prevent any kind of scams in the future.
Red Kite works on a multi-chain support technique which means that it supports both Ethereum and BSC pools.
Soon it will be supporting Polkadot and will become the first platform on the Polkadot network to have flexible pool types and whitelist conditions. 
The PAID Network is a blockchain-based decentralized application platform (DAPP) ecosystem.
Users can create their own policies to ensure they get paid. PAID is the first to create SMART Agreements, which are simplified business contracts that can be signed on-chain.
Standard contracts come with smart autofill features. Insurance pooling and escrow disagreements are governed by community stakeholders.
In addition to the features mentioned above, PAID makes use of DeFi tools such as borrowing, lending, and insurance pooling.
PAID holders can deposit their tokens into liquidity pools for lending and insurance, as well as take out loans for their business ventures.
The PAID Network is compatible with the following platforms: Apollo-X Launchpad, Binance Smart Chain (BSC), Ethereum, and Ignition Launchpad.
Today's November PAID Network market price is $0.493950, with a 24-hour trading volume of $872,755.
There are 120 million PAID coins in circulation and a total supply of 595 million
Seedify is a blockchain innovation hub that comes along with a DAO-driven seed-stage fund.
It is a decentralized incubator and launchpad which is empowering the upcoming innovations of the blockchain ecosystem.
This is done by the governance-driven community and by using feedback, involvement, and funding mechanisms.
Any innovator or an entrepreneur can submit their work to Seedify to get a vote by the community for their initial fund.
The Seedify launchpad is providing a path for the new crypto start-ups to promote their projects.
The main advantage for investors is that it provides early access to the launch prices of new projects looking to raise cash before they launch. 
These Launchpads aim and set the goal to ensure that there is resounding transparency in development.
They also ensure that there is a fund easy to access for developers. They can easily raise money before launch. 
What do you think of this article? Share your comments below.