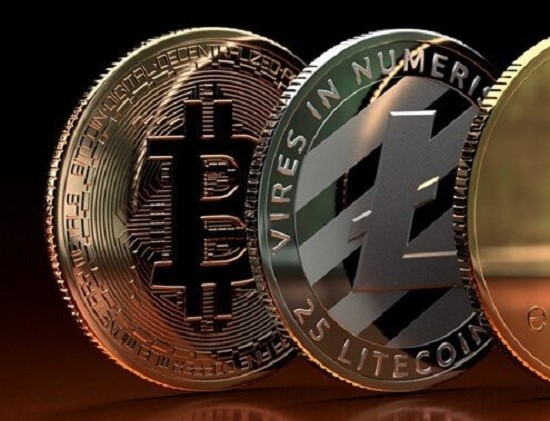 Cryptocurrencies turned bullish during most of March after being bearish for several months and it seemed like they left behind the bearish period. But, now they are coming under test again now as sellers have resumed control, with BITCOIN declining below $44,000. Ripple has slipped below $0.70. while Cardano is heading to $0.80. These digital coins are facing January's lows again now, so let's see if the support zones will hold again.
Ripple Daily Chart – Will the First Support Hold for XRP?
XRP facing the support above $0.60
Ripple coin has been bearish since May last year, with the legal battle against SEC (Securities and Exchange Commission) weighing and leaving it behind the crypto market, which kept making new highs until November. XRP/USD has been making lower highs which is a bearish sign, but the lows are not getting lower, as support levels have formed at the bottom.
In early February we saw a 50% jump in Ripple after comments from Ripple's lawyers that the lawsuit might end with a settlement, probably in Q2 of this year. But, the SEC is requesting an extension of the lawsuit deadline to file an objection to Judge Sarah Netburn Opinion Orders from January 13, and April 11, who denied a motion for the courts to reconsider a ruling relating to a famous 2018 Hinman speech who considered Bitcoin and Ethereum are not securities.
So, the battle continues which will be a drag on XRP. Now let's see if the support above $0.60 will hold. If not, there's more support at $0.50 and around $0.45. In recent updates to the Ripple-SEC lawsuit, the tussle for SEC emails continues with another filing due this Friday.
Cardano Daily Chart – ADA Keeps Making Lower highs
Cardano is heading for March lows now
Cardano has been bearish since September after releasing the Alonzo upgrade, which was a ghost one until recently but now Cardano is making progress pretty fast. That sent ADA/USD above $1.2, putting it on a bullish path in the short term. Although it didn't last long. The crypto coin traded above the 50 and 100 daily moving averages, but now the price has fallen below them again after cryptocurrencies turned bearish this month.
The potential implementation of a burn mechanism for Cardano was the reason for the jump in March, while the first Hydra Heads launched on the public Cardano testnet, which refers to a collection of Layer 2 solutions aimed at improving network security and scalability. The largest PoS network will release the Vasil hardfork in late June 2022. But for now the sentiment is bearish and ADA is facing last month's low below $0.80.
ADA/USD