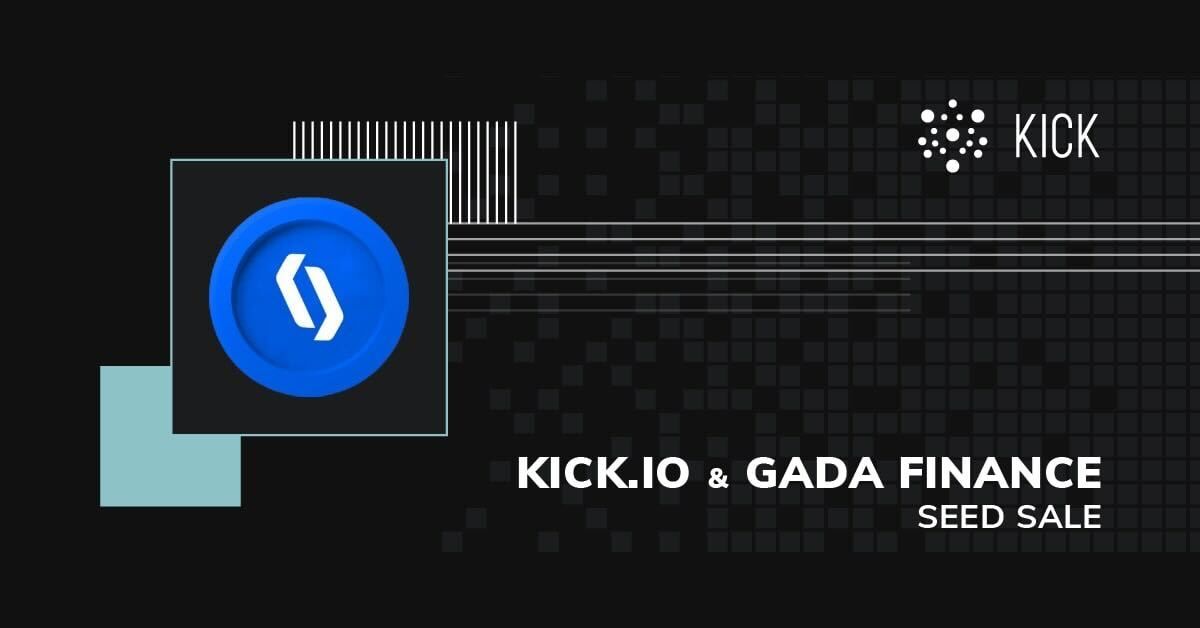 GADA, the first permissionless and community-governed launchpad ecosystem on Cardano, will launch a sale on KICK.IO on April 20, 2022.
With the help of two launchpads – GADA Pro and GADA Light – GADA helps various projects raise liquidity and distribute tokens stress-free. 
While GADA Pro does require KYC measures, its detailed screening and review process gives way to a more trustworthy and stable DeFi ecosystem. This version is perfect for projects in a more advanced stage of development.
The Light version offers complete freedom for everyone to fundraise projects on the Cardano blockchain with full automation and without KYC verification.
And more freedom means that GADA Light users will also be able to help shape the future of GADA's platform. 
GADA also uses a five-tier system that aims to create an inclusive environment for any investor – big or small.
While the first three GADA tiers are better suited for smaller-scale token holders, the fourth and fifth tiers attract larger token holders by yielding higher allocation opportunities.
$GADA token will serve to fuel its ecosystem mainly through the tier Structure and the future governance system that will be implemented.
GADA 
GADA is ready to democratize fundraising on the Cardano blockchain
Seed round sale on KICK.io 
The sale will last for four days, so check your calendars. It will start on April 20, 2022, and end on April 24, 2022.
Public round details:
Price per GADA: $0.5
Launch date: April 20, 15:00 UTC
End date: April 24, 15:00 UTC
Minimal contribution: 50 USD
Maximum contribution: 5 000 USD
Vesting Period: 10% of the purchased amount will be released to the investor after the sale, and then after that, 22.5% each month.
About KICK.IO
KICK.IO is a Cardano-based fundraising platform and project accelerator designed to provide transparent, efficient, and fully decentralized crowdfunding services.
KICK.IO is set to mature into a cornerstone of the new Cardano-dominated DeFi landscape, becoming the place where Cardano's extensive community can come together to fund projects characterized by the immense potential for future success.
Our next-generation decentralized launchpad will be built according to the best DeFi industry practices, ensuring real-time settlement, top-notch security, interoperability, true decentralization, and zero counterparty risk while also being fully scalable to meet the needs of institutional investors.
Unlike its competitors, it offers full support of Cardano native tokens and a suite of advanced DeFi tools that upcoming projects need to thrive and prosper.
GADA on social media: Website | Telegram | Twitter | Medium | LinkedIn | GitHub
KICK.IO on social media: Twitter | Telegram | Medium | Website
Disclaimer
All the information contained on our website is published in good faith and for general information purposes only. Any action the reader takes upon the information found on our website is strictly at their own risk.