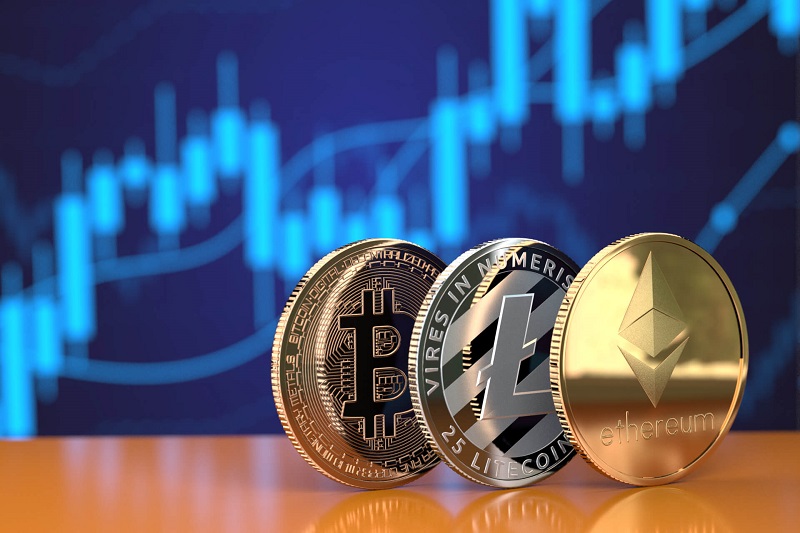 In March cryptocurrencies tried to turn bullish after being bearish for several months, as the risk sentiment improved in financial markets which sent Bitcoin (BTC) above $48,000. Litecoin (LTC) and Ethereum (ETH) turned bullish as well and made some decent gains as Ethereum climbed above $3,500 while Litecoin bounced off the support zone at around $100. But the bullish momentum ended as soon as this month started and the downtrend seems to have resumed again. Although, yesterday LTC and ETH coins stopped at some important support levels, so let's see if they can break below today or reverse higher.
Litecoin Daily Chart Analysis – The $100 Support Is Under Attack
The support level held yesterday once again
Litecoin reversed below $300 in November after a failed attempt to push above that level and it has been bearish since then. LTC has been testing the $100 level several times since January, as the overall sentiment in the crypto market remains bearish. This cryptocurrency has been making lower highs, which is a bearish signal, although the $100 support zone continues to hold.
About a week ago, there was a spike in activity in transactions for wallets holding more than $100k as they crossed their "normal" threshold, reaching the highest level since early 2021. Although that didn't bring any spike in the price so LTC continued to remain bearish and push lower. Yesterday sellers failed to break below the $100 support which was a positive sign, but today the pressure remains bearish again, so we might see a breakout lower.
Ethereum Daily Chart – The 100 SMA Holds As Support for ETH
Ethereum holds above $3,000
Ethereum displayed some bullish pressure last month as well, increasing from $2,200 to $3,580, after being bearish since November, with the 50 SMA (yellow) acting as resistance and pushing the highs lower. But, this time the 200 daily SMA (purple) turned into resistance and rejected the price, sending ETH/USD lower. Although, it is not certain right now whether the bearish trend has resumed again, since the decline has stalled above previous lows.
The decline seems to have stalled above the $3,000 level, although the price pierced that major level yesterday, but returned back above it today. The 100 SMA (green) has been acting as support for about two weeks on the daily chart, so the retreat might actually be over here. Ethereum is performing a bit better than other cryptocurrencies recently after launching the first mainnet shadow fork in preparation for Merge with the layer 2 network.SO, this might be a good place to buy if the support holds.
ETH/USD