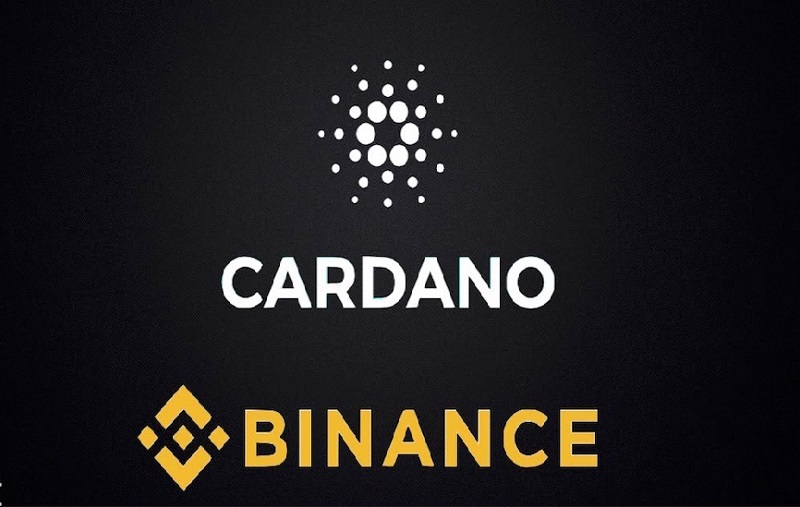 Cryptocurrencies had a bullish month in March as they are reversing higher. But they couldn't keep the gains and early this month they turned bearish again. Although the decline has stopped above the last lows, which is a bullish sign as the lows get higher. Bitcoin (BTC) is trading above $40,000 today, while Ethereum (ETH) is above $3,000. Cardano and Binance have found support at moving averages on the daily chart, which were acting as support before, so perhaps this could be the beginning of the major bullish shift after several bearish months.
Cardano Daily Chart – Can the 50 SMA Turn into Support for ADA?
Cardano will be making higher lows if the decline stops here
ADA/USD was on a bearish trend since September after launching the Alonzo upgrade, which should have increased the interest for this token. But Cardano continued to slide lower, falling below the support zone. Although it increased from a low of around $0.75 last month, where it formed a support zone, to $1.25. That's a 50% increase, and the improvement in the crypto market has also helped the situation, but after the reversal back down this month, ADA declined below $1 again.
Although as we mentioned, the decline has stopped and the price is trading around the 50 SMA (yellow) on the daily chart, which might turn from resistance into support. The potential implementation of a burn mechanism for Cardano helped improve the sentiment last month, while the first Hydra Heads, which refers to a collection of Layer 2 solutions aimed at improving network security and scalability, is launching on the public Cardano testnet.
Binance Daily Chart – The 50 Daily SMA Is Already Holding BNB
BNB seems stuck between two MAs now
Binance coin failed to make new highs in the second half f last year as most cryptocurrencies did, although the Binance exchange has been under attack during this global crypto crackdown. In November, the sentiment turned bearish in the crypto market as the crackdown accelerated and Binance reversed from $670, declining to around $330. The 50 SMA (yellow) was providing resistance on the daily chart, pushing the highs lower, but it might have turned into support now.
After the bullish reversal higher last month,
BNB/USD
the 200 SMA (purple) turned into resistance, rejecting the price but the 50 SMA has been holding as support this month, so this is a positive sign. The total value locked in the Binance Smart Chain DeFi space has reached $13.16 billion, while it recently burned $740 million worth of BNB coins. Today we heard that Thailand's Gulf Energy Development Public Company Ltd. made a significant investment in the US affiliate of the leading cryptocurrency exchange, Binance. So, things are not looking too bad and with the improvement of the sentiment in the crypto market, Binance coin will head for the highs again.
BNB/USD