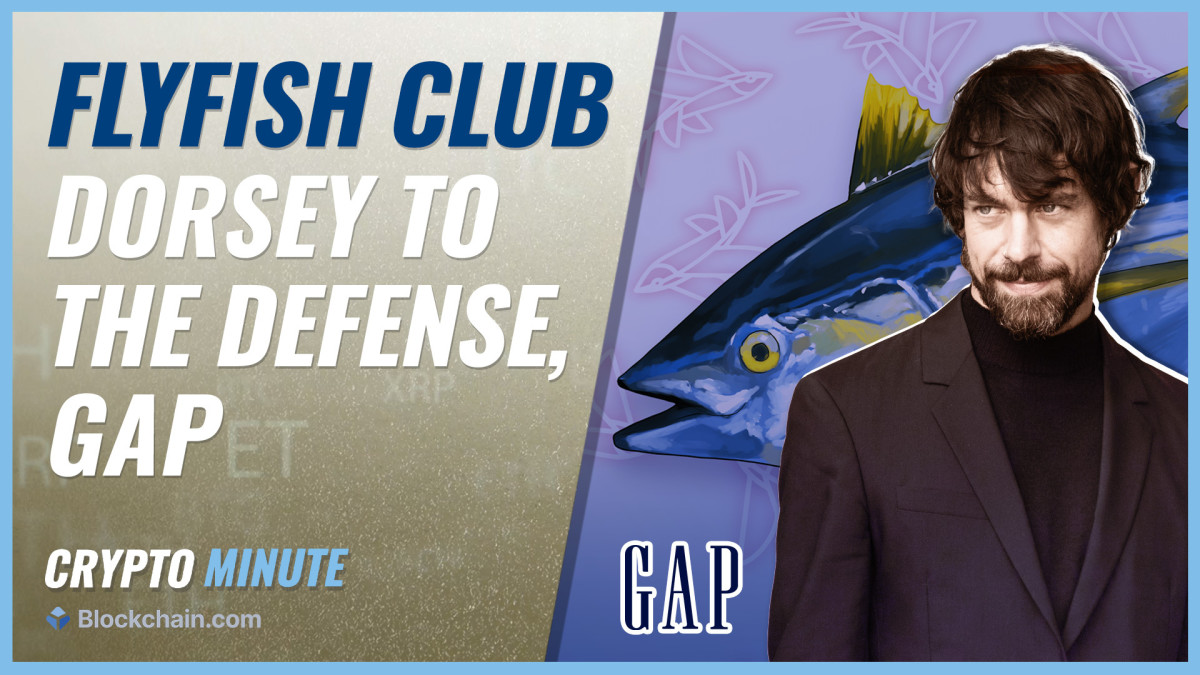 Gap looked to jump onto the NFT bandwagon, Jack Dorsey set up a Bitcoin defense fund and Flyfish Club offered NFT-only membership. Ross Mac of Maconomics broke down the latest cryptocurrency stories on Thursday, January 13.
Transcript:
We got the latest fashion house getting active in NFTs while a new private club opening in New York. The only way to get in is by owning its NFTS.
It's your boy Ross Mac and these are the biggest stories in cryptocurrency on Thursday, January 13.
Gap is the latest retailer to jump on the NFT bandwagon. The company announced that it'll be launching its very own collection of NFTs through its own site in four stages. In Each stage, there will be less NFTs available to increase its rarity…Available only on the Tezos blockchain, pricing will start out at about $8 and range as high as $400. The release ends on January 24th. Enough to keep Gap relevant?
Jack Dorsey has proposed a nonprofit legal defense fund for bitcoin developers which would protect them from lawsuits and "legal pressure," according to a report from Coindesk. The board, which includes Dorsey, would pick cases to support with both part time and volunteer lawyers providing initial defense counsel for free.
Flyfish Club, a private dining club opening in New York City, will only be open to members who purchase their membership on the blockchain as an NFT. The restaurant is backed by VCR Group, which was founded by Gary Vaynerchuk. Now we all know Gary Vee has been one of the biggest supporters of the new NFT technology, so this makes a ton of sense… There are membership tiers available on the restaurants website–though the doors won't open until 2023, it sounds pretty interesting
I'm Ross Mac and that was the Crypto Minute on TheStreet. 
TheStreet's Crypto Minute is brought to you by Blockchain.com.