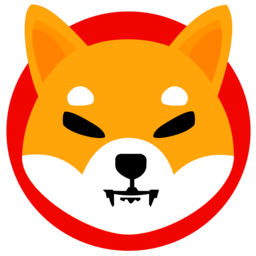 Looking to buy Shiba Inu? You can get some on eToro!
Disclosure: eToro USA LLC; Investments are subject to market risk, including the possible loss of principal.
In 2021, dog-related memecoins have been all the rage. These tokens use famous internet memes in order to gain supporters and investors. Famous for their strong communities, many of these tokens have seen huge price increases in the past year. However, many wonder how much more these tokens can go up. Specifically, Shiba Inu (SHIB) is up more than 87,000,000% in the past year at the time of writing. Without many uses to back up this price increase, many are led to question: is Shiba Inu dead?
Why Is Shiba Inu (SHIB) Down?
Though SHIB is down from its recent all-time high prices, many are looking towards its descending triangle pattern.
This chart shows that SHIB is consolidating downwards after reaching all-time highs on Oct. 28, 2021. SHIB is down over 40% from its all time high. A descending triangle is often seen as a pattern that precedes a breakout. If SHIB follows this pattern, it may see a strong price increase in the next few weeks. However, SHIB has not typically followed traditional chart patterns, so this reversal may not be an accurate assumption. 
Robinhood Markets Inc. (NASDAQ: HOOD), a popular crypto and stock brokerage, also hinted that it may not list SHIB on its exchange. Many believe that if Robinhood were to list the token, it would almost undoubtedly see huge price increases. However, Robinhood COO Christine Brown said, "We think that the short-term gain we might get is not worth the long-term tradeoff for our users." While this message was not directly in reference to Shiba Inu, many interpreted it as so. Brown's statement was interpreted negatively by many Shiba Inu supporters and may also be a cause for the price decreases we have seen in the past few weeks. 
Perhaps another reason for SHIB's price decrease has been the whale movements in the past few weeks. Whales are holders of huge amounts of a cryptocurrency. These holders can have a dramatic impact on the price by selling their position. Last week, a SHIB whale moved $2.78 billion worth of SHIB to a different wallet. While they did not actually sell any of their holdings, this movement scared many investors. If this whale, who holds about 10% of the total supply, were to sell, it could negatively impact the price. This action scared many investors into selling and could also be another reason for the price decrease. 
Shiba Inu (SHIB) Price Movements
In the past year, SHIB is up over 87,000,000%. A $1,000 SHIB investment 1 year ago would be worth over $870,000,000 today. SHIB has been 1 of the most profitable investments in history. 
A way to measure the hype of a cryptocurrency is by tracking how much it is talked about on social media. As of November 2021, SHIB is the most talked-about cryptocurrency on Twitter Inc. (NYSE: TWTR). Nearly 22% of all tweets relating to cryptocurrency are about Shiba Inu. In the past, some of SHIB's price increases have been attributed to its presence on Twitter. In this instance, SHIB is decreasing while its Twitter supremacy continues on, showing that SHIB's Twitter hype is not the only driving factor for its price. Other factors, such as its potential Robinhood listing and whale movements, may have a larger impact on the price. 
Cryptocurrency Market Cycle
One way the cryptocurrency market can be measured is by comparing Bitcoin to other tokens. If altcoins, or any tokens that are not Bitcoin, are outperforming Bitcoin, then it is deemed "altcoin season." It is not currently altcoin season, meaning Bitcoin is outperforming at least 75% of the top 50 cryptocurrencies. 
The crypto market also saw recent all-time highs. Cryptocurrencies such as Bitcoin and Ethereum saw all-time highs in November 2021. They are starting to come down off these highs, however. While crypto is not yet in a bear market, many wonder how much more these tokens will go down before a reversal occurs. As many cryptocurrencies follow the movements of ETH and BTC, many are patiently waiting to see where these prices will go in the next few weeks.
Where To Buy Shiba Inu (SHIB)
As Shiba Inu becomes more popular, many exchanges are beginning to offer the token. As of right now, the 3 best exchanges that offer SHIB are Coinbase Global Inc. (NASDAQ: COIN), eToro and Voyager. These exchanges particularly stand out because of their ease of use, focus on education and advanced security measures. 
To open an account on these exchanges, you need an email and password. You also provide some basic personal information to verify your account. You then fund your account using an ACH or credit transfer and begin trading SHIB.
Consider This:
If Shiba Inu gets listed on Robinhood, the token will be accessible to many more investors. Just off the news alone, it's likely that SHIB would increase in price if an announcement were made by Robinhood. Stay up-to-date with listing news to stay in the know.
So, Is Shiba Inu Dead?
SHIB currently does not have many uses to back up its price. It offers ShibaSwap, a decentralized exchange (DEX), but not much else. It also does not have many plans outlined for the future. 
Other factors, such as whale movements, have also impacted the price. If these whales were to sell, SHIB could easily depreciate by over 50%. Much of the token's future will be determined by whales.
While SHIB may not have many uses, its Twitter dominance may be a driving factor for future prices. Shiba Inu's outreach on Twitter has helped with price increases in the past, and this trend may continue into the future. 
Multiple scenarios would support Shiba Inu going both ways. On 1 hand, its lack of uses and whale transactions could cause a crash in the price. However, its Twitter presence and strong community may drive the price higher. Ultimately, the fate of SHIB will be determined by its holders.
Benzinga crafted a specific methodology to rank cryptocurrency exchanges and tools. We prioritized platforms based on offerings, pricing and promotions, customer service, mobile app, user experience and benefits, and security. To see a comprehensive breakdown of our methodology, please visit see our Cryptocurrency Methodology page.