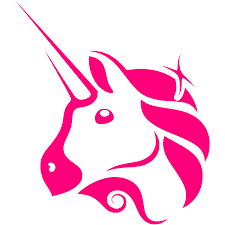 Want to jump straight to the answer? You can buy UNI on eToro
If you've traded ERC-20 tokens before, you might already have experience using Uniswap. Uniswap is a decentralized exchange that provides investors with a faster and more secure way to convert ERC-20 tokens or Ethereum into other projects on the Ethereum network. Uniswap's token, UNI, is a governance token that gives investors a voice in future project developments.
Are you interested in learning more about how to buy Uniswap? Our guide will help you determine if this token is the right fit for your portfolio and how you can begin investing.  
What is Uniswap?
Uniswap is a decentralized exchange, which means that it doesn't rely on a single point of failure. By contrast, the majority of exchanges act as centralized exchanges. For example, when you buy and sell cryptocurrency using a platform like Coinbase, you rely on Coinbase to act as a middleman to carry out your trades. While this is convenient and provides you with a quick exchange, it also means that you're required to pay any fees that the exchange decides to charge you whether they're above market rates or not. It also means that your on-exchange wallet is subject to a single point of failure in the event that the exchange is the target of a hacking attempt.
How Uniswap Works
Uniswap's decentralized exchange protocol provides investors and traders with a quick way to "swap" any ERC-20 token for another supported ERC-20 token or Ethereum. Uniswap is built on the existing technology that maintains the Ethereum network, making its token (UNI) an ERC-20 token that can be stored in almost any type of wallet that supports Ethereum. If you have Ethereum or some other type of ERC-20 token in your wallet, you can even test out Uniswap through its app right now.
This system provides you with a few benefits over traditional centralized exchanges: 
Uniswap's system has a built-in guaranteed swap rate, which means that the system will fail to execute your order if it sees a sudden price movement against your favor.
The decentralized exchange system allows investors access to a larger liquidity pool, which means that you can swap your ERC-20 token with hundreds of other offerings.
The decentralized exchange doesn't rely on a singular point of failure, which means that there is no order book and varying fees determined by current market conditions. These fees go directly back to users on the network who work to provide liquidity on the exchange, which encourages staking and the growth of the Uniswap system.
The Uniswap system was developed in 2018. Its token, UNI, acts as a governance protocol. This means that if you hold UNI, you will get a voice in future matters concerning use of the Uniswap treasury and network upgrades. The token was introduced on September 16, 2020 and has since risen to become the 13th largest cryptocurrency when measured by total market capitalization.
The first wave of UNI was distributed using an airdrop for users on the network who had participated in the exchange in some way. Now you can buy and sell UNI using the same method as any other ERC-20 token. 
How to Buy Uniswap (UNI)
Open an Online Account

Don't already have an ERC-20 token to swap for Uniswap? Not a problem — you can still buy and sell UNI directly using centralized exchanges as well. A cryptocurrency exchange (sometimes called a "cryptocurrency broker") gives you access to a trading platform that you can use to submit orders to buy and sell cryptos. After placing an order, your broker will execute the order according to your instructions, usually in exchange for a fee or commission. If you're looking for an exchange that supports Uniswap token, SoFi is an investment platform that supports the token as well as many other assets. Plus, they're giving away free bitcoin to investors who sign up for a SoFi account.

Buy a Wallet

One of the biggest problems with centralized exchanges is that it offers hackers a single point of failure that can make theft easier. For example, in 2019, the world's largest cryptocurrency exchange Binance suffered a hack during which thieves stole $40 million worth of Bitcoin from on-exchange wallets.

You can protect yourself and your investment by storing your tokens in a private wallet. A crypto wallet is a device or application that keeps your tokens safe while off your exchange account. For the highest possible level of security, you'll want to invest in a hardware wallet. If you're searching for a free option, a software wallet might work for you.

Make Your Purchase

After you've finished setting up your wallet, you can make your first purchase on your brokerage's exchange. Here are the basic steps that you'll go through when you place your order:

Step 1: Decide how many UNI you want to purchase. You can begin by taking a look at the current market price.

Step 2: Place an order. After you decide how many tokens you want to purchase, you'll place an order using your broker's platform. Depending on the broker you choose, you might need to specify which type of order you want to place.

Step 3: Wait for your broker to fill your order. After submitting your order, you can sit back and relax. Your broker will fill your order according to your specifications as quickly as possible. If your broker cannot fill your order, the broker may leave it open indefinitely or may cancel it at the end of the trading day. You may receive a notification by email if your order is filled or cancelled.
Best Cryptocurrency Exchanges For Uniswap
If you don't already have a brokerage account, consider a few of our favorite options below. These exchanges provide enough liquidity for trading Uniswap, and these platforms are regarded as the most secure exchanges to buy and sell crypto on.
securely through eToro's
website
Disclosure: eToro USA LLC; Investments are subject to market risk, including the possible loss of principal.

1 Minute Review
eToro, headquartered in Cyprus, England and Israel, has provided forex products and other CFD derivatives to retail clients since 2007. A major eToro plus is its social trading operations, including OpenBook, which allows new clients to copy trade the platform's best performers. Its social trading features are top notch, but eToro loses points for its lack of tradable currency pairs and underwhelming research and customer service features
Best For
U.S. based cryptocurrency traders
Social and copy traders
Simple user interface
Community engagement and following other traders
Pros
25 cryptocurrencies
Expansive network of social trading features
Large client base for new traders to imitate
Cons
U.S. traders can only buy cryptocurrency
1 Minute Review
SoFi's mission is simple: to help reach clients like you reach their financial independence and realize their ambitions. SoFi knows that this independence comes from making decisions that help your money start to work for you in the long run. The brand helps individuals make these decisions through personal financial products such as personal loans, student loans and automated and active investing. 
The brand additionally provides in-person experiences such as educational and networking events, personalized guidance from experienced financial planners and one-on-one advising with professional career coaches. SoFi's services have been highlighted in outlets such as Forbes, Medium, and CNBC's Make It.
Best For
IPO Investing
Mobile Investing
Pros
U.S.-based customer service
Highly-rated mobile app for iPhone and Android
Cons
Only available in the U.S.
1 Minute Review
Coinbase is one of the Internet's largest cryptocurrency trading platforms. From Bitcoin to Litecoin or Basic Attention Token to Chainlink, Coinbase makes it exceptionally simple to buy and sell major cryptocurrency pairs. 
You can even earn cryptocurrency rewards through Coinbase's unique Coinbase Earn feature. More advanced traders will love the Coinbase Pro platform, which offers more order types and enhanced functionality.
Though Coinbase doesn't offer the most affordable pricing or the lowest fees, its simple platform is easy enough for complete beginners to master in as little as a single trade.
Best For
New cryptocurrency traders
Cryptocurrency traders interested in major pairs
Cryptocurrency traders interested in a simple platform
Pros
Simple platform is easy to operate
Comprehensive mobile app mirrors desktop functionality
Coinbase Earn feature rewards you with crypto for learning about available coins
Cons
Higher fees than competitors
securely through Changelly's
website
Best For
Instant exchanges
1 Minute Review
Changelly Crypto is a cryptocurrency exchange platform that allows users to swap, buy and sell more than 170 cryptocurrencies. 
With an intuitive and straightforward platform, tools that allow you to find the best exchange rate quickly and multiple forms of currencies and payment methods accepted, Changelly offers a wide range of benefits over its competitors. 
Though we'd love to see Changelly expand its educational offerings and consider adding phone support to its customer service repertoire, the platform is a solid choice for both new and experienced traders alike.
Best For
New cryptocurrency investors
Investors looking to invest in cryptocurrency using a non-major fiat currency
Investors who value high-level customer support options
Pros
Selection of more than 170 cryptocurrencies to buy, sell and exchange
Simple and straightforward platform is easy enough for beginners
Pro platform is ideal for advanced users
24/7 live chat support is responsive and proactive
Cons
Currently no option for phone support
Best Crypto Wallets
Explore a few of our favorite crypto wallet options below to get started.  
Best Hardware Wallet: SecuX W10
Balancing price and security can be a major concern. Thankfully, investors can get the best of both when they choose the SecuX W10. The SecuX W10 provides a complete suite of security features, ranging from military-grade encryption to tamper-proof casing. The W10 is compatible with nearly every type of operating system, ranging from Apple users to Linux devices. The device's full-color touchscreen makes it easy to manage thousands of coins and tokens without connecting to an unsecured internet source. With a host of security features and a reasonable price tag, the SecuX W10 can be an excellent hardware option for both new investors and those with thousands in assets. 
Best Software Wallet: MetaMask
A surprisingly secure software option, MetaMask is one of the most popular open-source wallets available. MetaMask provides you with everything that you need to get started storing any type of ERC-20 token. From your personal key vault to exchange access, you can begin buying and storing cryptocurrencies directly from your MetaMask wallet. In addition to impressive storage capabilities, MetaMask also provides you with beginner's access to decentralized applications. If you've wanted to start exploring one of Ethereum's defining features but you thought you needed more technical knowledge, MetaMask can act as both a free software wallet and a learning tool. 
Trade or Sell Your Cryptocurrency
After you've completed your order, you'll see your tokens in your exchange wallet. From here, you must decide how you want to use your tokens. If you believe that Uniswap will appreciate over the course of weeks, months or years, you'll want to transfer your tokens to an off-exchange wallet as quickly as possible. This limits the possibility of a hack and helps better protect your investment.
If you believe that Uniswap tokens have more value in the context of short-term price movements, you may want to scalp or day trade your tokens. Using this strategy, you'll capitalize on a number of short-term price movements, converting your UNI to a stablecoin when it's most advantageous for you and cashing out excess tokens as profits.
Bonus:
You don't need to actively trade your Uniswap tokens in order to profit from this project. If you'd like to participate as a Uniswap Liquidity Provider, you can also earn a percentage of swap fees each time a user participates in the Uniswap exchange. This may make the token more valuable as more and more smaller projects are added to the exchange.
If you decide to become a short-term trader, you'll need a responsive and intuitive platform. Browse a few of our favorite options below. 
Current Crypto Prices
Cryptocurrency prices are constantly changing because the crypto market is always open. Understanding the day's price movements can help you decide when to buy or sell your tokens. Browse a few of the biggest price movements taking place today with the chart below.  
Adding Cryptocurrency to Your Portfolio
Tokens like Uniswap and Ethereum represent some of the most recent advancements in blockchain technology. While cryptocurrency can provide a unique exposure to this developing industry, investors need to remember that (unlike stocks and bonds) the cryptocurrency market is still largely unregulated. Always diversify your investments when buying or selling cryptocurrency and never invest more money than you have to lose. 
Benzinga crafted a specific methodology to rank cryptocurrency exchanges and tools. We prioritized platforms based on offerings, pricing and promotions, customer service, mobile app, user experience and benefits, and security. To see a comprehensive breakdown of our methodology, please visit see our Cryptocurrency Methodology page.