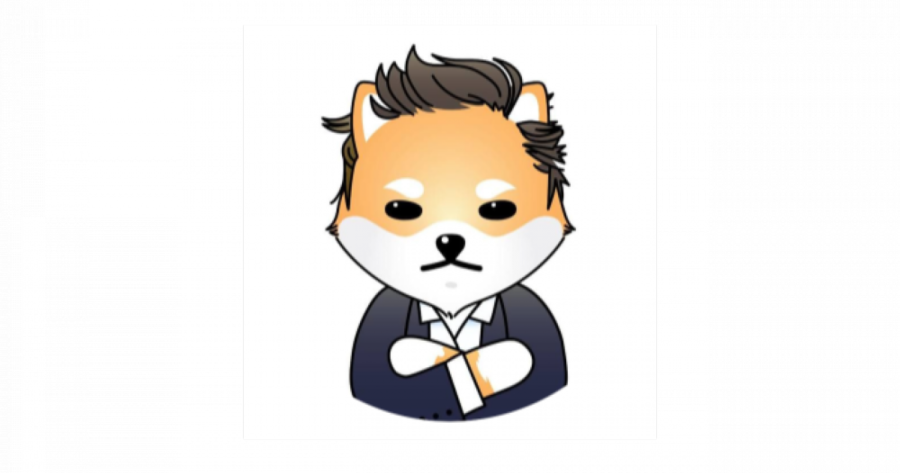 Want to skip straight to the answer? You can buy Dogelon Mars on Uniswap with Ethereum from eToro!
Whoever said it was hard to become a millionaire clearly never made their own dog-themed cryptocurrency. Seemingly every cryptocurrency with references to Elon Musk or Dogecoin has appreciated in value, and cryptocurrencies like Dogelon, DOGE, Shiba Inu and Akita Inu have well surpassed billion dollar market capitalizations. 
While these tokens can provide radical returns to early investors, the price action is purely speculation. These tokens haven't released any viable products, and more established cryptocurrencies should outcompete these meme cryptos in the long run.
What is Dogelon Mars?
Dogelon Mars is a cryptocurrency based on Ethereum's blockchain using the ERC-20 token standard. The ERC-20 token standard is used by most fungible tokens on Ethereum's network, including Uniswap, Chainlink and Aave. Ethereum's network also secures the vast majority of non-fungible tokens on its network, using the ERC-721 token standard.
Although Dogelon Mars' website promises radical developments, such as being the interplanetary currency, the company has yet to develop a viable product to make Dogelon into a viable currency. Because Ethereum transaction fees are so high, investors would need to spend several dollars just to send the token to another wallet, making it a poor choice for an interplanetary payment system. 
According to Dogelon Mars' website, Dogelon is a fork of Dogecoin. However, the token has a much larger maximum supply than DOGE, making the asset less scarce. The website also has an open letter from "Elon" which states the plans for the cryptocurrency.
In the FAQ section of its website, the founder confirms his name is really Elon. However, he doesn't confirm he is Elon Musk, and it's extremely unlikely that Musk would create a cryptocurrency without announcing it to the public. This is just one of the many ways Dogelon Mars misleads investors into buying its tokens.
Brief History of Dogelon Mars
Dogelon Mars began trading on Uniswap on April 22, 2021. The token began trading hands at around $0.000000002, and it quickly appreciated to about $0.00000208. In percentage terms, investors who bought Dogelon on April 22 have seen a return of roughly 100,000%. 
The tokens were released via an initial DEX offering (IDO). DEXs are decentralized exchanges, meaning they use blockchain technology to power the exchange, rather than a centralized entity like Coinbase or Robinhood. The initial maximum supply is 1 quadrillion tokens, so don't expect the cryptocurrency to reach anywhere near $1 any time soon. 
Similar to Shiba Inu, Dogelon Mars sent half its supply (500 trillion tokens) to Ethereum founder Vitalik Buterin. While it's unlikely Buterin will ever sell his Dogelon, this still presents risk for the coin. If Vitalik Buterin were to sell his position, the asset would drop in price radically.
The other half of the tokens were sent to Uniswap's DEX to provide liquidity for traders. This way, the market can decide the price of Dogelon Mars without any influence from the team itself. However, with the price of the token appreciating so quickly, it's likely that early investors could manipulate the price if they own large enough positions.
Step 1: Open an online account.
The most accessible place to buy Dogelon Mars tokens is Uniswap. To use Uniswap, you'll need Ethereum tokens and an Ethereum wallet that can connect to Uniswap's website. If you don't have a cryptocurrency account to buy Ethereum on, you should consider Coinbase, WeBull and Gemini. Alternatively, you can purchase Dogelon Mars directly from Crypto.com.
Creating an account with these platforms is easy. Simply provide an email address and set a password, and you'll have a cryptocurrency exchange account. If you're based in the United States, you'll need to provide additional information such as your Social Security number, driver's license and home address. This is because of the U.S. Securities and Exchange Commision (SEC) Know Your Consumer (KYC) regulations, which require exchanges to provide investor information to regulators.
securely through eToro's
website
Disclosure: eToro USA LLC; Investments are subject to market risk, including the possible loss of principal.

1 Minute Review
eToro, headquartered in Cyprus, England and Israel, has provided forex products and other CFD derivatives to retail clients since 2007. A major eToro plus is its social trading operations, including OpenBook, which allows new clients to copy trade the platform's best performers. Its social trading features are top notch, but eToro loses points for its lack of tradable currency pairs and underwhelming research and customer service features
Best For
U.S. based cryptocurrency traders
Social and copy traders
Simple user interface
Community engagement and following other traders
Pros
25 cryptocurrencies
Expansive network of social trading features
Large client base for new traders to imitate
Cons
U.S. traders can only buy cryptocurrency
1 Minute Review
Gemini is a cryptocurrency exchange and custodian that offers investors access to 26 coins and tokens. Founded in the US, Gemini is expanding globally, in particular into Europe and Asia. Offerings include both major cryptocurrency projects like Bitcoin and Ethereum, and smaller altcoins like Orchid and 0x.
Gemini is 1 of the only brokers with multiple platform options based on skill level. New investors will love the streamlined interface of Gemini's mobile and web apps, while advanced investors might appreciate all the tools that come with ActiveTrader. 
In addition to a host of platform choices, Gemini users also have access to insured hot wallets to store tokens without worrying about digital asset theft. Learn more about what Gemini can do for you in our review.
Best For
New investors looking for a simple mobile and web app
Experienced investors who need a more advanced platform with more tools
Users looking for a 1-stop-shop to buy, sell and store all of their coins
Pros
Easy and quick signups — can get started in as little as a few minutes
Multitude of platforms to accommodate traders of all skill levels
Hot wallets include insurance to protect your from theft and hacking attempts
Cons
Charges both a commission and a convenience fee for users buying and selling through the desktop or mobile app
1 Minute Review
Crypto.com strives to make cryptocurrency a part of everyday life by offering a full suite of services for crypto users. The company offers a Crypto.com App, Exchange, Visa Card, DeFi swap, DeFi Wallet, DeFi Earn, Crypto.com Price, staking, crypto lending, and many other services. What really sets them apart, however, is the combination of super low fees and incredibly generous rewards programs for their users.

Best For
Traders who want access to a secure, low-cost cryptocurrency exchange
Passive investors who want to earn interest on their balance without frequent trading
Mobile investors who prefer to handle all their crypto needs via their phone or tablet
Pros
Low fees
High security
One-stop shop for all your crypto needs (wallet, trading, spending, and more)
Lots of ways to earn interest, rewards, and rebates
Cons
Low privacy
Customer service response time could be improved
Step 2: Buy or download a wallet. 
In order to use Uniswap, you'll need a software wallet for Ethereum. The best wallet to use with Uniswap is Metamask because it has a Google Chrome extension feature that makes it easy to interact with decentralized Finance (DeFi) programs.
If you want to store your cryptocurrency in the safest possible way, you should consider purchasing a hardware wallet. Hardware wallets are physical devices that store cryptocurrency offline, making it inaccessible to hackers. 
Best Hardware Wallet: Ellipal Titan
The Ellipal Titan is one of the most advanced hardware wallets on the market. The hardware wallet is shaped like a smartphone, offering a large touchscreen display for you to easily track your cryptocurrency portfolio on. The wallet supports over 7,000 different cryptocurrencies, so it's unlikely you'll ever need another wallet.
While the Ellipal Titan comes in at a higher price than its competitors, the company is currently offering a $30 discount on its wallet. This makes the hardware wallet comparable to other premium cryptocurrency wallets, and the Ellipal Titan offers more premium features than any other crypto wallet on the market.
Best Software Wallet: Coinbase Wallet
While Metamask is the best software wallet to use with Uniswap, Coinbase Wallet offers more features that make it a better overall storage solution. Coinbase Wallet lets you store several cryptocurrencies, including any ERC-20 tokens. You can also convert your crypto directly from the wallet, but you'll need to pay blockchain transaction fees, which have been increasing as of late.
Step 3: Make your purchase.
Before making your purchase, you should consider the fees associated with purchasing Dogelon Mars. Because the token uses Ethereum's network, you'll need to pay high transaction fees (called gas) to transact on Ethereum's blockchain. 
You'll also need to pay a transaction fee to send your Ether tokens to your crypto wallet, and then again to swap your Ether tokens on Uniswap. At the current rates, expect to pay over $100 in transaction fees to buy Dogelon.
After you've sent your tokens to your Metamask wallet, Uniswap will recognize the funds in your account. You can search for the Dogelon Mars liquidity pool on Uniswap and easily swap your Ether tokens for Dogelon Mars. 
Fast Track Your Purchase With Dharma
To many, using a decentralized exchange can be intimidating. These applications can be hard to navigate, and it involves sending cryptocurrencies between different wallets to complete your transaction. Dharma is a mobile app for iOS and Android that makes buying cryptocurrency from decentralized exchanges easy. Simply download the app, fund your account, and you're ready to invest in any cryptocurrencies available on decentralized exchanges. No need to transfer your funds across wallets –– you can complete the entire transaction through Dharma's mobile app!
Trade, Sell or Convert your Dogelon Mars Tokens
You probably won't want to day trade your Dogelon Mars token, as you'd be required to pay high transaction fees for each swap. Uniswap is working on integrating Optimism, an Ethereum scaling solution, in order to drastically reduce the trading fees. 
Until then, you're better off holding your Dogelon Mars tokens until you're ready to take profits.
Current Crypto Prices
Cryptocurrencies have been in a bull market this year, with major cryptocurrencies appreciating more than 100% in the span of just a few months. While cryptocurrencies like BTC, ETH and ADA have performed well this year, they've been overshadowed by doggy-themed cryptos. Some of these coins, like Shiba Inu, DOGE and Dogelon, have risen more than 1,000%, but it's unlikely that these coins will hold their value over the long term.
Is Dogelon Mars a Good Investment?
Fundamentally, Dogelon Mars is a terrible investment. There's no product offering, no benefit over other more established cryptocurrencies, and the founder seems to be impersonating Elon Musk. 
With the price of Dogelon Mars already up more than 1,000% in the past few days, Dogelon Mars is an incredibly high-risk investment.
Benzinga crafted a specific methodology to rank cryptocurrency exchanges and tools. We prioritized platforms based on offerings, pricing and promotions, customer service, mobile app, user experience and benefits, and security. To see a comprehensive breakdown of our methodology, please visit see our Cryptocurrency Methodology page.