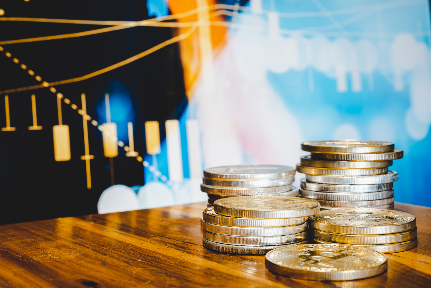 The cryptomarket tumbled in response to selling pressure when a news report hinted at a total ban on trading, owning, and mining digital assets in India. On Sunday, Reuters published a report citing an anonymous senior government official who claimed that India is preparing to enforce a blanket ban on crypto and impose major penalties on rule-breakers.
The source stated that as part of an alleged bill, India is planning to criminalize "possession, issuance, mining, trading and transferring crypto-assets,". This is coming after the minister of finance of India Nirmala Sitharaman stated in early March that the ministry wants to form a "calibrated" stance on digital assets.
Along this line, the minister of finance in a Saturday interview with India Today emphasized that the ministry does not plan to shut off Indian innovations associated with Bitcoin (BTC) and its underlying blockchain technology. This in a way offer flickers hope for the Indian cryptocurrency community as more fear, uncertainty, and doubt continue to emerge after the cryptocurrency ban report.
BTC/USD Daily Chart
Bitcoin succumbed to selling pressure consequently, dipping to lows of $54,568 while the majority of Altcoins especially in the top 100 recorded significant losses.
Enjin Coin, Holo (HOT), Vechain, Siacoin Post Gravity-Defying Moves
On Mar 13th, Bitcoin attained a new all-time of $61,788. However, its price failed to hold above this level. An analyst attributed the combination of negative on-chain and technical factors to Bitcoin's 6% plunge.
High funding rates and Stablecoin inflows coupled with India's impending ban on cryptocurrencies alluded to Bitcoin's drop. India is the second-most populous country with an estimated population of 1.38 billion. A significant proportion of this population however depends on the trading and mining of digital assets. News on the ban likely to affect their income is bound to lead to panic and market volatility.
On the other hand, while the crypto market tumbled in response to selling pressure, selected Altcoins Enjin Coin, Holo (HOT), VeChain (VET) went ahead to refresh all-time highs on Mar. 15.

HOT/USD Daily Chart
Holo (HOT) is a peer-to-peer distributed platform for hosting decentralized applications built using Holochain, a framework for developing DApps that does not require the use of blockchain technology. HOT subsequently set all-time highs of $0.0108 on Mar. 15.
Also in the last 24 hours, Altcoins such as Enjin Coin (+32.05%), VeChain (+ 24.99%), Holo HOT (+51.61%), Harmony ONE (+13.41%), Algorand (+ 11.05%), ONTOLOGY ONT (+9.22%), MATIC (+6.11%) posted gravity-defying moves in response to the selling pressure in the crypto market.
On a 7 day basis, Holo HOT (+189.90%), Harmony ONE (+135.08%), Enjin Coin (+77.87%) remained defiant to the selling pressure in the market.
Image Credit: Shutterstock